ABOUT
Botcar is creating a platform for connected car services that allows users to transform any kind of vehicle manufactured after 2003 into a Connected Car for less than €100.
Botcar helps drivers drive smarter by saving them up to 20% of their fuel consumption and maintenance costs, teaching them to drive safer, and by giving access to personalized discounts and services as pay-as-you-go insurance, fuel vouchers, etc. The company is in its initial stages, having manufactured its first batch of beta products.
Botcar founded in 2014.
MVP with 200 beta testers through an ecodriving contest.
Selected for the Deloitte Digital Disruptors Program.
Partnerships with City Councils and rental car companies to build a connected car lab.
TEAM
XABIER CHAO
Co-founder
JORGE FERNÁNDEZ
Co-founder
EMPLOYEES
2 additional full time employees
BOTCAR'S STORY
Xabier Chao and Jorge Fernández worked together for more than 10 years. They were working for third parties, but their dream was to branch out on a project of their own.
In 2014, the FIWARE Project began to sponsor contests and challenges to find the most innovative IOT solutions. Xabier and Jorge created and presented a prototype which would eventually become Botcar. The need for their idea was validated when they won Best IOT Solution in the FIWARE Excellence challenge… and that was the beginning of their journey.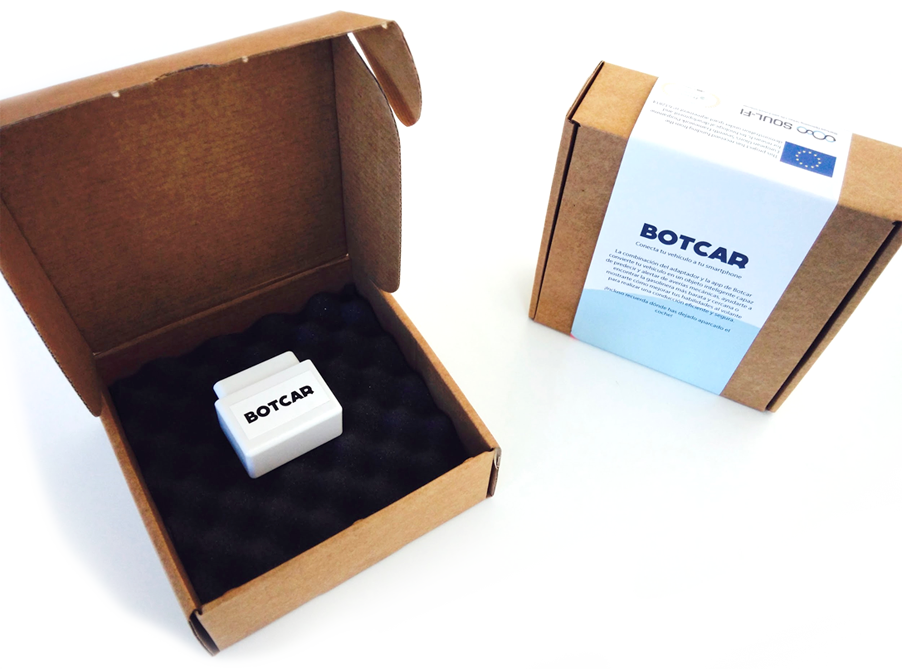 BOTCAR & IMPACT
Botcar is participating in IMPACT Connected Car, the new program from IMPACT Accelerator, as a Pioneer Success Case. During the 30 months of the program, Botcar will take part in events to promote IMPACT Connected Car, C-Car Hubs, and the connected car community, while showcasing the company itself as an example of a best practice in the vertical. Botcar will also receive an equity-free grant as part of its participation in IMPACT Connected Car, which it will use to continue to develop and improve its innovative offering.
OBJECTIVES
During the IMPACT Connected Car project, Botcar's objective is to improve their hardware device, making it smaller and capable of interaction with physical infrastructures such as parking lots or highway toll booths. They also plan to develop new platform APIs to the standards of the OEMs. Finally they will test these improvements by running an ecodriving challenge in market conditions for at least 1 month with a minimum of 250 vehicles.