A look back at the first IMPACT Growth Welcome Week
https://www.impact-accelerator.com/wp-content/uploads/2017/12/impact_growth-e1513598633743-1024x484.jpg
1024
484
IMPACT Accelerator
https://secure.gravatar.com/avatar/ed787e819690f7e706fdfb0a569ce213?s=96&d=identicon&r=g
A look back at the first IMPACT Growth Welcome Week
In September, fourteen of the best startups in Europe began their IMPACT Growth journey.
It all kicked off in Madrid with Welcome Week.
You might have heard about the equity-free funding IMPACT Accelerator gives startups. While this is the first benefit that many hopeful applicants notice, the truth is that IMPACT offers so much more.
In our program IMPACT Growth, this funding goes hand-in-hand with an intensive, three-month acceleration program. Acceleration at IMPACT is designed to give participating startups an overall boost, while also drilling down on the challenges specific to each business. We help startups grow exponentially.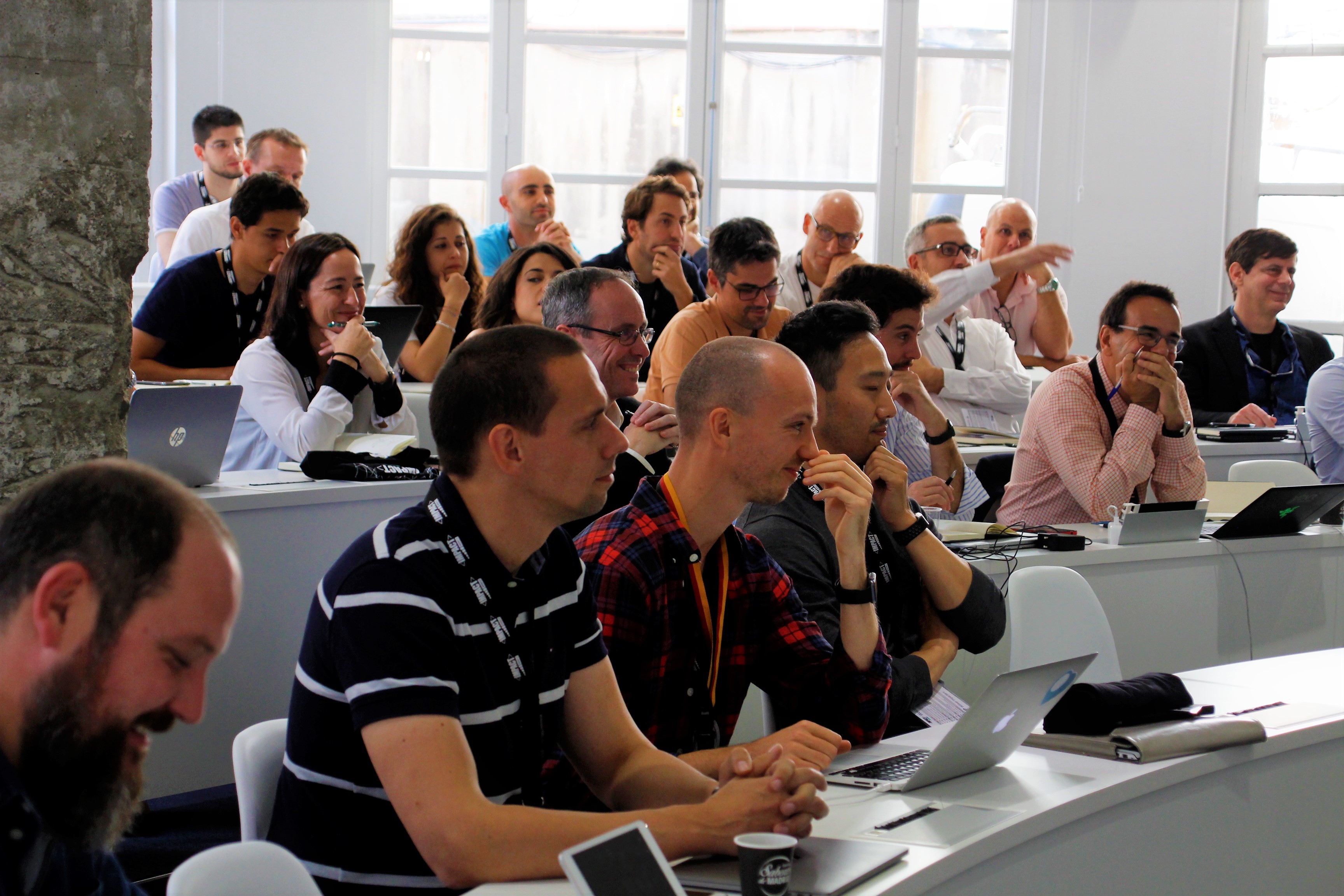 IMPACT's acceleration is unique in that it is de-localized. Startups can take part from their home city through our in-house acceleration management software, AcceleraTHOR. No need to uproot their companies and move to an unfamiliar place for months on end.
However, community is important to us. We work with startups remotely, but we want to know who's on the other end of the call. That's why IMPACT Growth's first batch of acceleration kicked off in September 2017 with Welcome Week, a rigorous six-day event that brought together renowned companies; business and technology experts from all over the world including Denmark, USA, Argentina, Israel, France, and Spain; and, of course, members of the startups from around the European continent and beyond.
Welcome Week took place in the newly renovated space at ISDI Madrid, which opened exclusively for the event.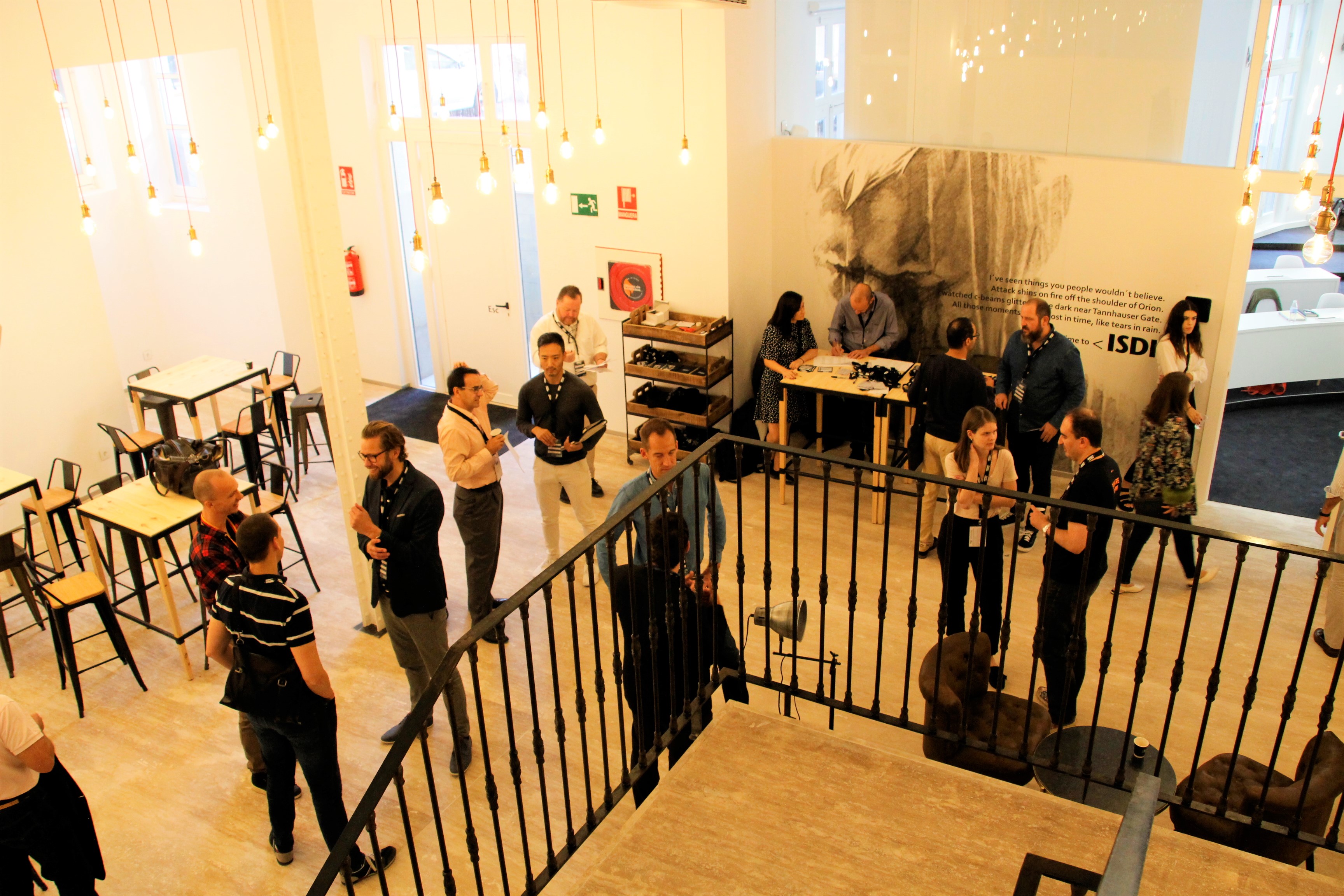 IMPACT Growth's partners were all present, including: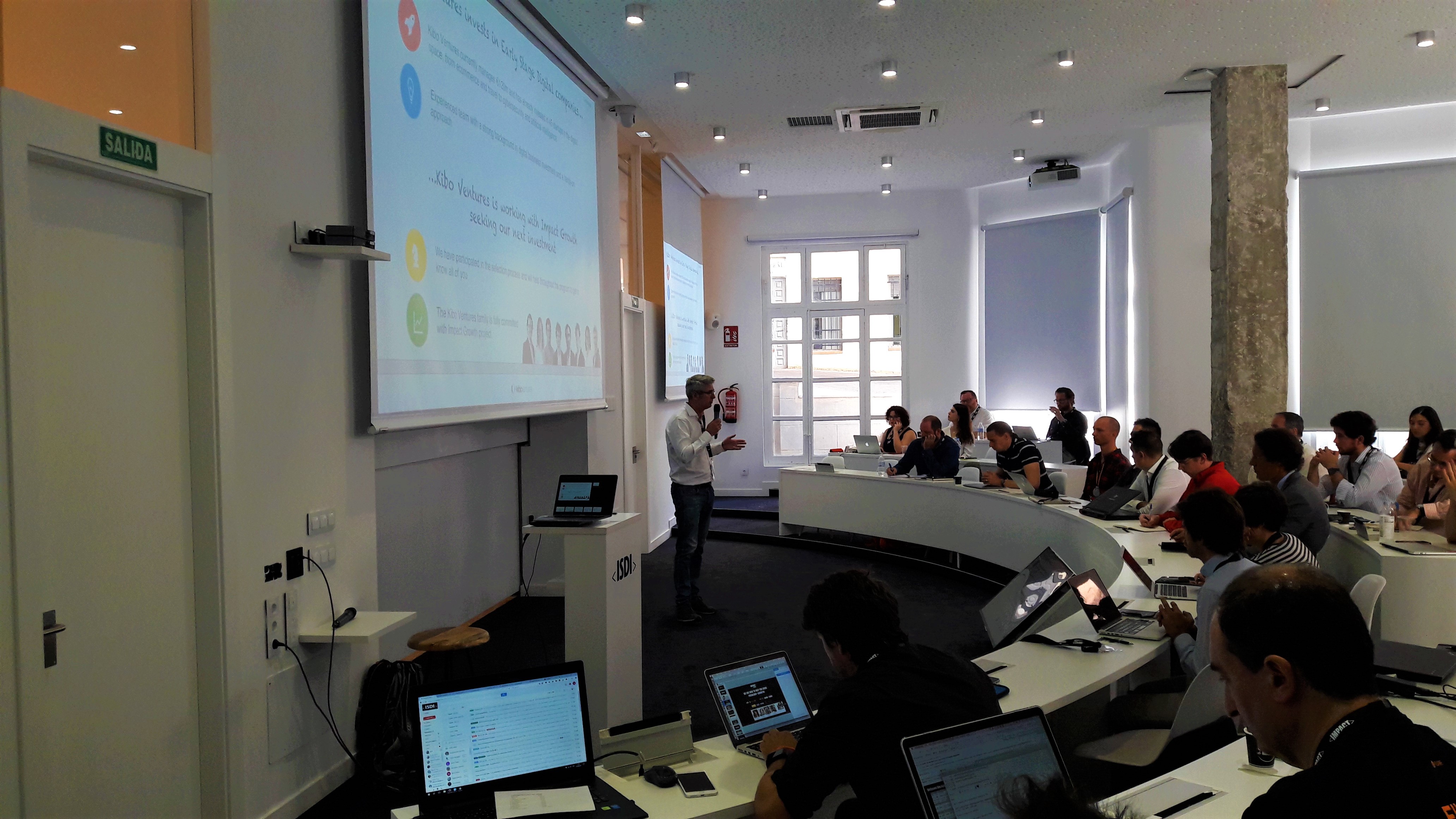 Welcome Week was designed to inspire, connect ecosystems, and foster hands-on learning. The week was divided into two parts.
Welcome Day. The first day of the program was a high-powered introduction to IMPACT Growth which included networking, startup-mentor matching, and an internationally-renowned keynote speaker.
Training Camp. The following five days made up the Training Camp portion of the event, a week of learning and growth which was carefully designed by ISDI and Accelerace to push the selected startups to their highest level of performance.
Welcome Day
Welcome Day brought together startups, mentors, IMPACT Growth partners, reprentatives from global brands, and experts from around the world. Startups got to meet each other and were introduced to the program: what to expect from the upcoming several months and what would be expected from them.
Additionally, startups had one-to-one meetings with the IMPACT team in order to establish a good line of communication and to fully understand startups' business objectives and strategic fields of action fundamental to their development and growth. At IMPACT, we do everything we can to support our startups, whether that be putting them in touch with strategic people or offering additional support in overcoming a particularly tough problem.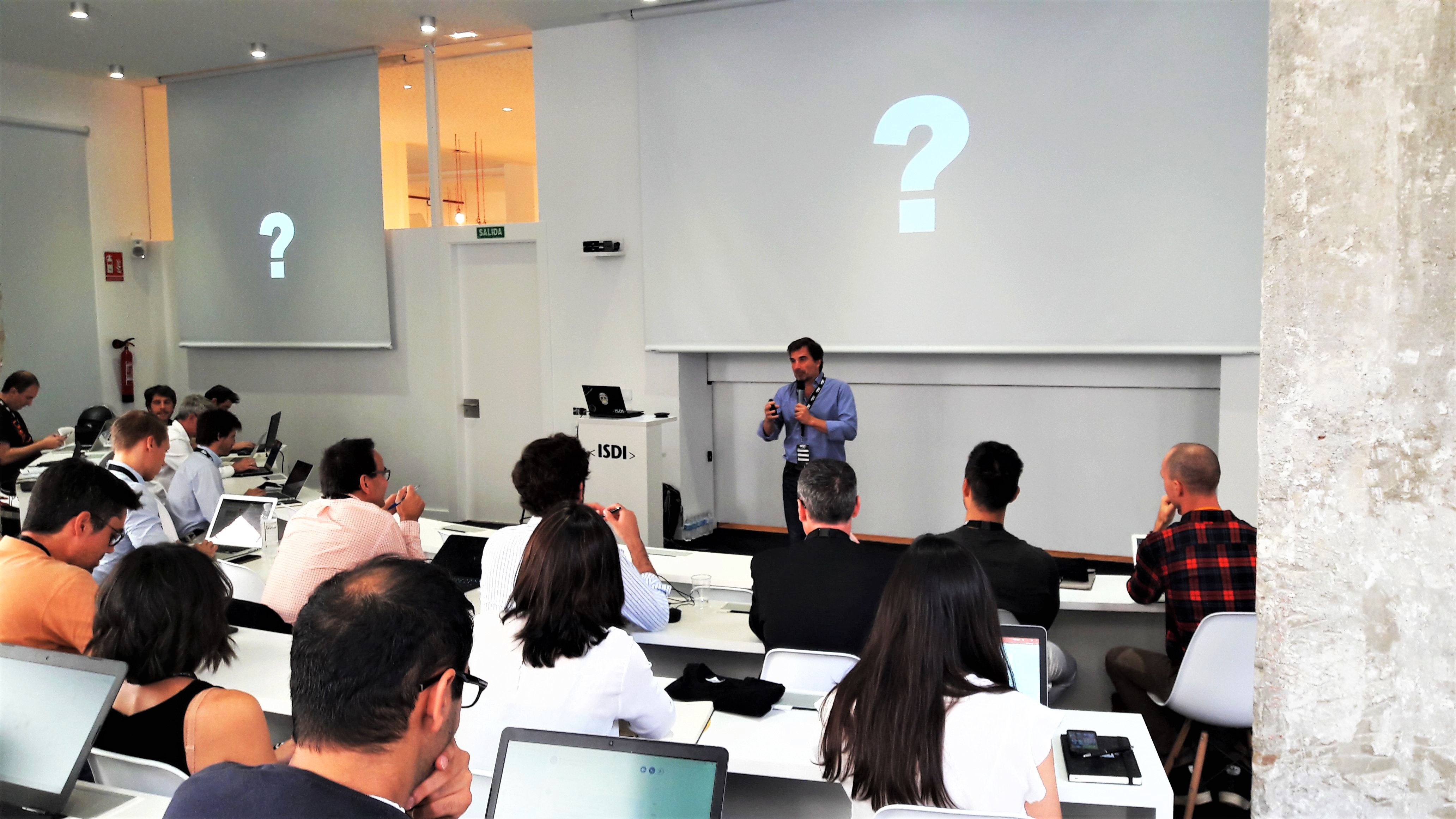 During the stand-up lunch, startup members had the opportunity to network with each other, as well as with mentors and members of the IMPACT consortium. In the afternoon, startups had one-to-one sessions with members of the different corporates involved in the program: Danone, MADE, Ferrovial Servicios, and DOCOMO Digital.
To wrap up the day, our keynote speaker, Gustavo Brusilovsky–CEO and cofounder of Klikin and former CEO and cofounder of BuyVIP–gave an inspirational talk about BuyVIP: from its foundation to its exit to Amazon. After a few drinks and the last bit of networking, Welcome Day was officially over… but the week had just begun!
Training Camp
Each day of the Training Camp was centered around a different theme and featured expert speakers and professors.
Day 1 was all about Product.
Day 2 revolved around Internationalization & Corporations.
Day 3's focus was Team.
Day 4 was a great opportunity for the startups to learn more about Dashboards & Fundraising.
The theme for Day 5 was Marketing.
We were honored to have the participation of truly amazing speakers, including Sergio Álvarez Leiva, cofounder and CEO of CARTO; Bartek Kunowski, VP Product at Glovo; Efi Shema, Principal at Rhodium; Ander Michelena, cofounder and CEO of ticketBis; Juan Pablo Puerta, formerly of Yahoo, Etsy, SoundCloud, and more; Javier Martin, Regional Human Resources Director at Google; Juan Lopez, Chief Investment Officer at Kibo Ventures; Ariel Poler, angel investor, board member and founder of multiple tech companies; Andy Stalman, author of BrandOffOn​ and HumanOffOn; and Thomas Petit, Growth Team Member at 8fit.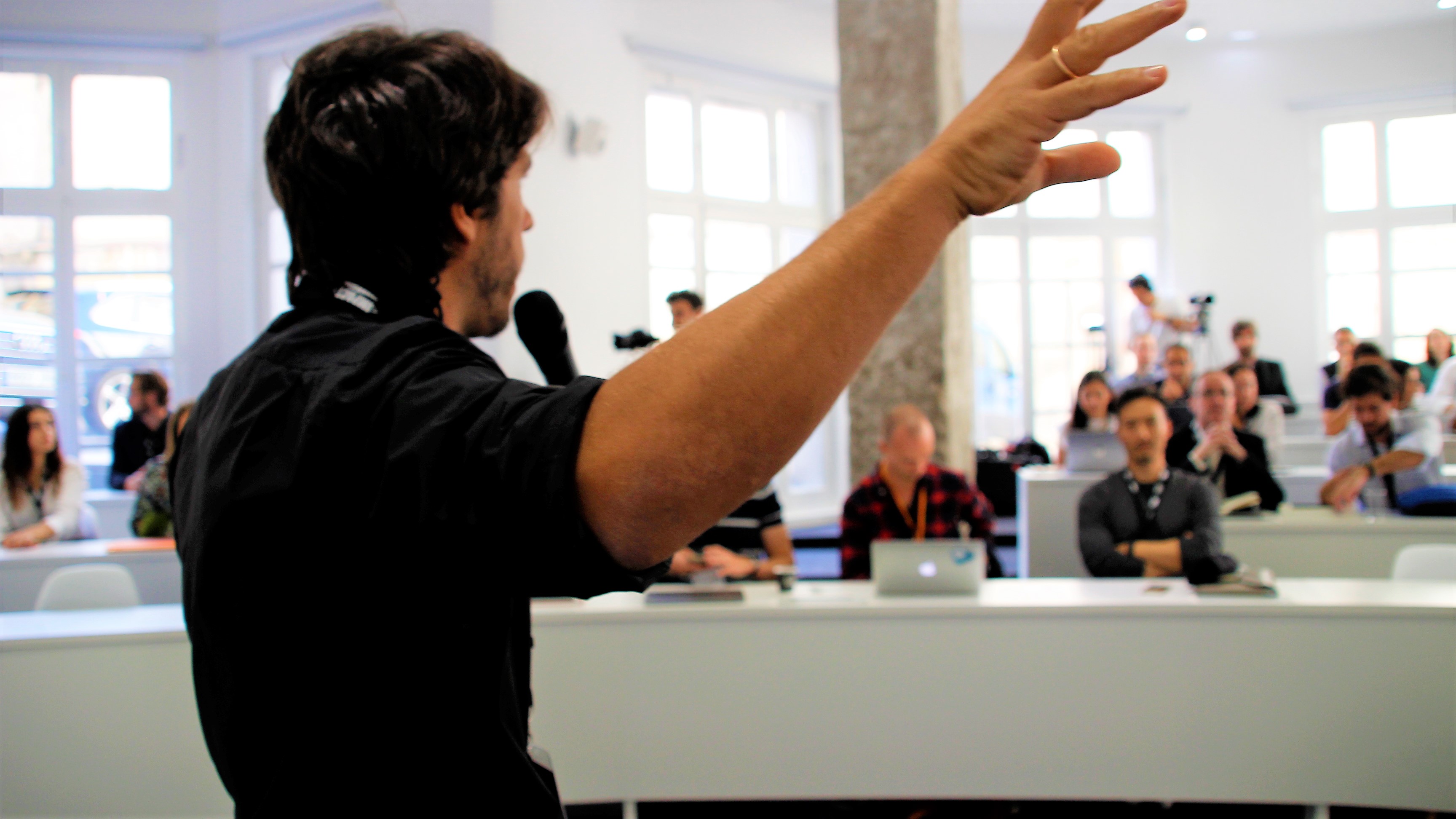 We were also honored to get a special welcome video from Brian Wong! Check it out below.
IMPACT's … well, impact
The only way to really see the results of any program is by measuring the outcome. That's why startup members were asked to rate the instructors after each lecture and workshop. On average, instructors were rated 8.03 out of 10 in the evaluations. Likewise, instructors and mentors expressed great admiration for the members of the startups.
We at IMPACT Accelerator would like to thank our mentors, instructors, and partners, and, of course, the members of the fourteen amazing startups participating in the first batch of IMPACT Growth 2017.
Even more IMPACT
Liked this post? Subscribe to our newsletter and stay on top of the latest IMPACT news. Open calls, job postings, opportunities for startups, and more!