IMPACT Connected Car welcomes 14 new #IMPACTers
https://www.impact-accelerator.com/wp-content/uploads/2018/04/WhatsApp-Image-2018-04-25-at-16.30.28-1024x576.jpeg
1024
576
IMPACT Accelerator
https://secure.gravatar.com/avatar/ed787e819690f7e706fdfb0a569ce213?s=96&d=identicon&r=g
IMPACT Connected Car welcomes 14 new #IMPACTers
Fourteen top connected vehicle startups have been selected from more than 500 applicants to enter IMPACT Connected Car
The 14 top startups have been selected from more than 500 applications to enter the first batch of the IMPACT Connected Car program and receive acceleration, mentoring, training, and equity-free funding. The startups are all focused on solving problems in the connected vehicle sector, including safety, vehicle management, and more.
IMPACT Connected Car Disruptive Bootcamp
IMPACT Connected Car, the acceleration program that aims to respond to the industrial needs in the automotive industry, has announced the 14 startups that will enter the program and get acceleration, training, mentoring, and equity-free funding.
These startups are the top companies who applied to IMPACT Connected Car's first open call. This call for startups launched in October and received applications from more than 500 startups and SMEs coming from 41 countries. Of these, 25 projects were invited to attend the three-day Disruptive Bootcamp that took place last week in the Automotive Technology Center of Galicia (CTAG), in Vigo, Spain.
The Bootcamp included one-to-one and speed meeting sessions and concluded with a jury day during which the 25 participating startups pitched in front of a panel of experts, including the coordinator of the program (FBOX), the business coaching leaders (ISDI), technical coaching providers (CTAG, INSERO, MOVEO, and the clusters AUTOKLASTR and LPNT) and large corporations (PSA Group, Ferrovial Servicios, FIA, FIWARE Foundation). Ultimately, 14 companies were selected to continue on to the next phase of the program.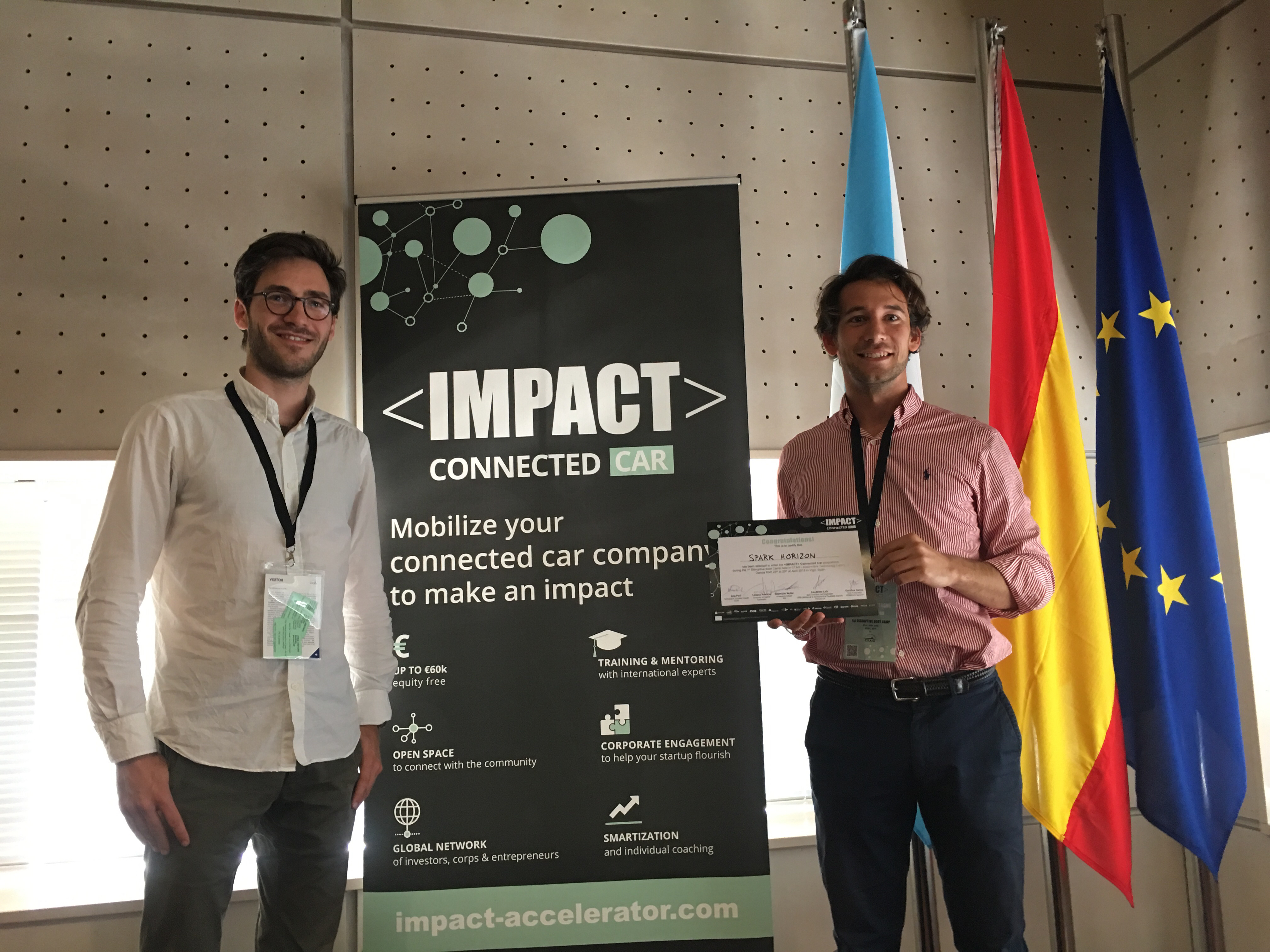 The 14 selected startups
IMPACT Connected Car is focused on six challenges or verticals within the connected vehicle sector: safety & security, driver assistance, well being, mobility management, vehicle management, and infotainment.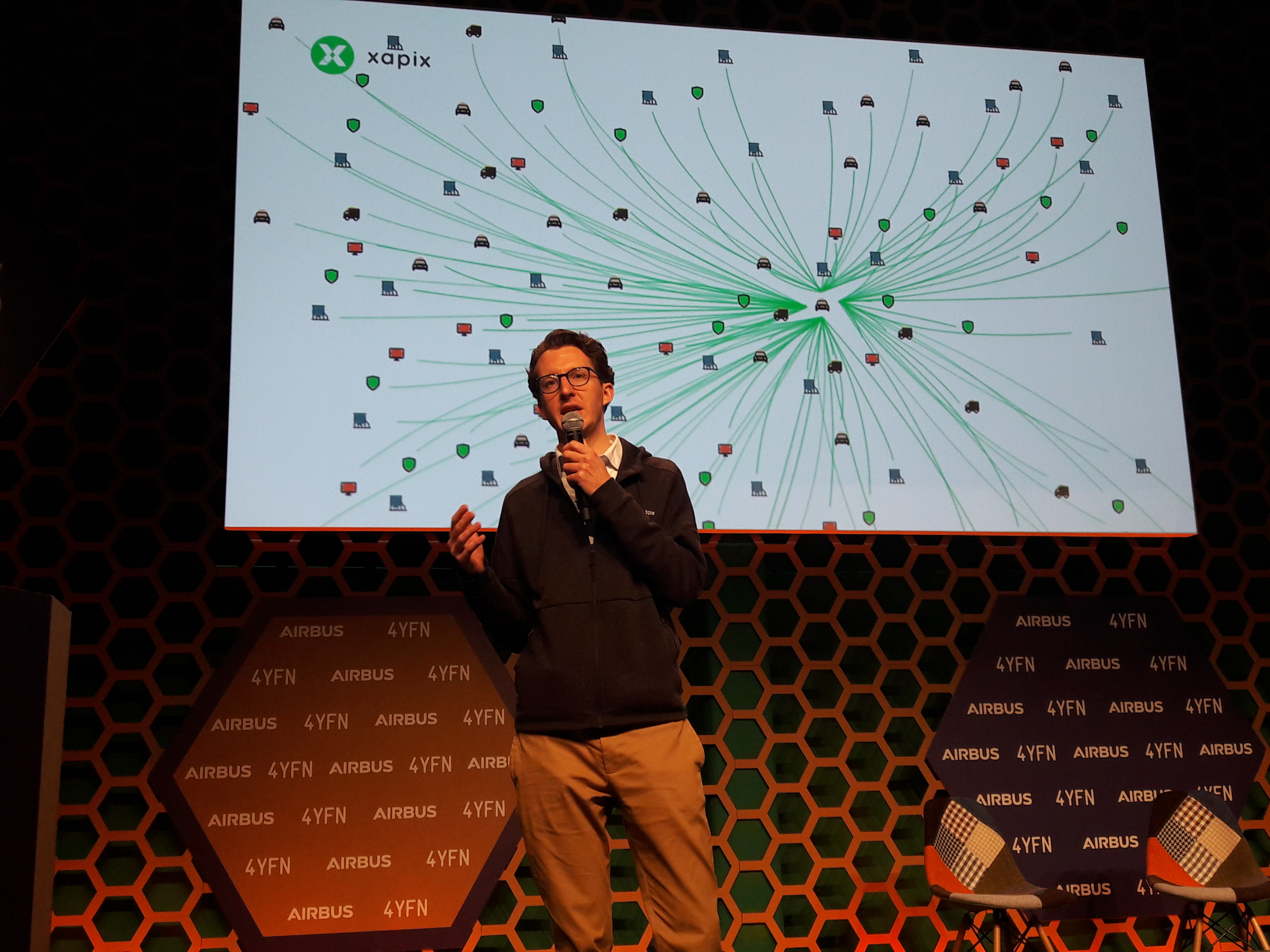 What's next?
All 14 selected startups will receive up to €60,000 in equity-free funding and will now begin a six-month acceleration program led by ISDI (business coaching) and CTAG (technical coaching).
The program will kick off with a Digital Bootcamp held next month at ISDI Madrid, during which startups will have the chance to meet each other, network with project partners, and learn from workshops and face-to-face sessions with global experts in the vertical.
Following the Bootcamp, startups will return to their home ecosystems to participate in the rest of the de-localized program. The focus will be on acceleration and training, with an emphasis on mentoring. The entrepreneurs will have access to an international network of more than a hundred recognized mentors as well as founders and investors who are experts in different key areas of knowledge, both in the digital sector and in the automotive industry.
New mobility solutions
Due to the increased importance of mobility solutions, Europe is placing priority on finding ways to tackle the arising opportunities and challenges posed by these technologies. The new market is expected to represent a €141 billion business opportunity by 2020.
IMPACT Connected Car supports, connects and funds with €2.1 million companies with innovative projects in the fields of wireless chargers, cyber security measures and smart mobility. The program provides a direct link between entrepreneurs and large corporations, as well as addresses the fragmentation in the automobile industry, which until now has hindered its digital transformation.
IMPACT Connected Car is supported by the collaboration of 17 partners from across Europe: HEVO, Little Electric Cars, BOTCAR, Argus, ISDI, FundingBox, Mobile World Capital Barcelona, Federation Internationale de l'Automobile, Ferrovial Servicios, FIWARE Foundation, Groupe PSA, INSERO, Moravskolslezský Automobilovy Klastr, Lublin Science and Technology Park, CTAG, Mov'eo, PARP.
*This article has been updated to reflect changes to the participating startups.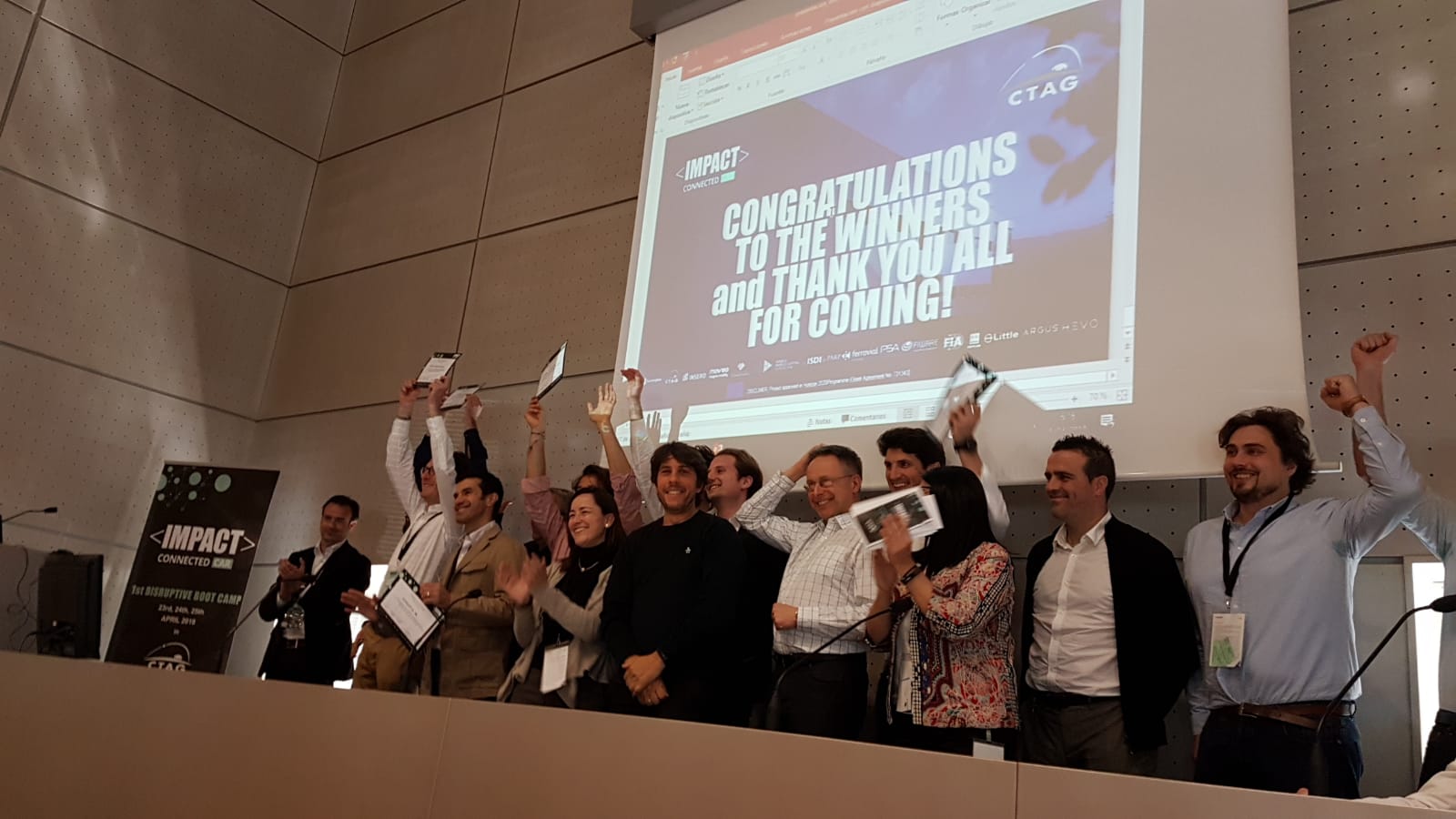 Even more IMPACT
Subscribe to our newsletter and stay on top of the latest IMPACT news. Open calls, job postings, opportunities for startups, and more!