Scale Up for a Real Smart Future
https://www.impact-accelerator.com/wp-content/themes/blade/images/empty/thumbnail.jpg
150
150
IMPACT Accelerator
https://secure.gravatar.com/avatar/ed787e819690f7e706fdfb0a569ce213?s=96&d=identicon&r=g
Scale Up for a Real Smart Future
Scale Up for a Real Smart Future
From 23-24 October, the 7th FIWARE Global Summit is heading to the dynamic city of Berlin (Germany). The Summit, co-hosted with the Smart Country Convention, will be a joint effort, combining the strengths of both events, which will attract a total of 10,000 guests, of whom at least 1,000 will also be joining the FIWARE Global Summit.
FIWARE continues to evolve globally to be what smart economies need: fueling growth strategies through scalable innovations, open, reliable, and really smart. Join us at the FIWARE Global Summit in Berlin to discover what the world's smartest open companies, cities, universities or developers are doing differently to succeed in tomorrow's digital economy.
The event will consist of two content-packed days full of new and exciting FIWARE-related innovations. Great speakers, each a leader in his or her field, will be taking the stage during keynote speeches, panel discussions, fireside chats, and workshops on important challenges and best practices within the domains of Smart Cities, Smart Industry, Smart Agrifood, and Smart Energy. Leading trends and disruptive developments in tech will complement the five-track program. In addition, the 200m2 exhibition area will provide an attractive space for no less than 20 exhibiting partners to present their innovative solutions.
10 UNBEATABLE REASONS WHY TO JOIN
Extended Summit Program with lots of new features with more than 1,000 participants.
Co-hosted with the Smart Country Convention in Berlin.
More than 70 sessions, panels, workshops, and keynotes.
20 FIWARE members co-exhibiting in the FIWARE community booth.
Answers to your questions, and solutions to your development and business challenges.
iHubs Growth Program and new 'Do-It-Package'.
Startup Day featuring Startups and VCs.
Spanning the industries of Smart Industry, Smart Energy, Smart AgriFood with a Special Track on Smart City Showcases.
Brand new Track on Trends and the Disruptive Future (FIWARE with AI, Blockchain, Big Data, IoT, and more).
Meet the Community during the Meet-the-Open-Minds Aperitivo and FI-Night.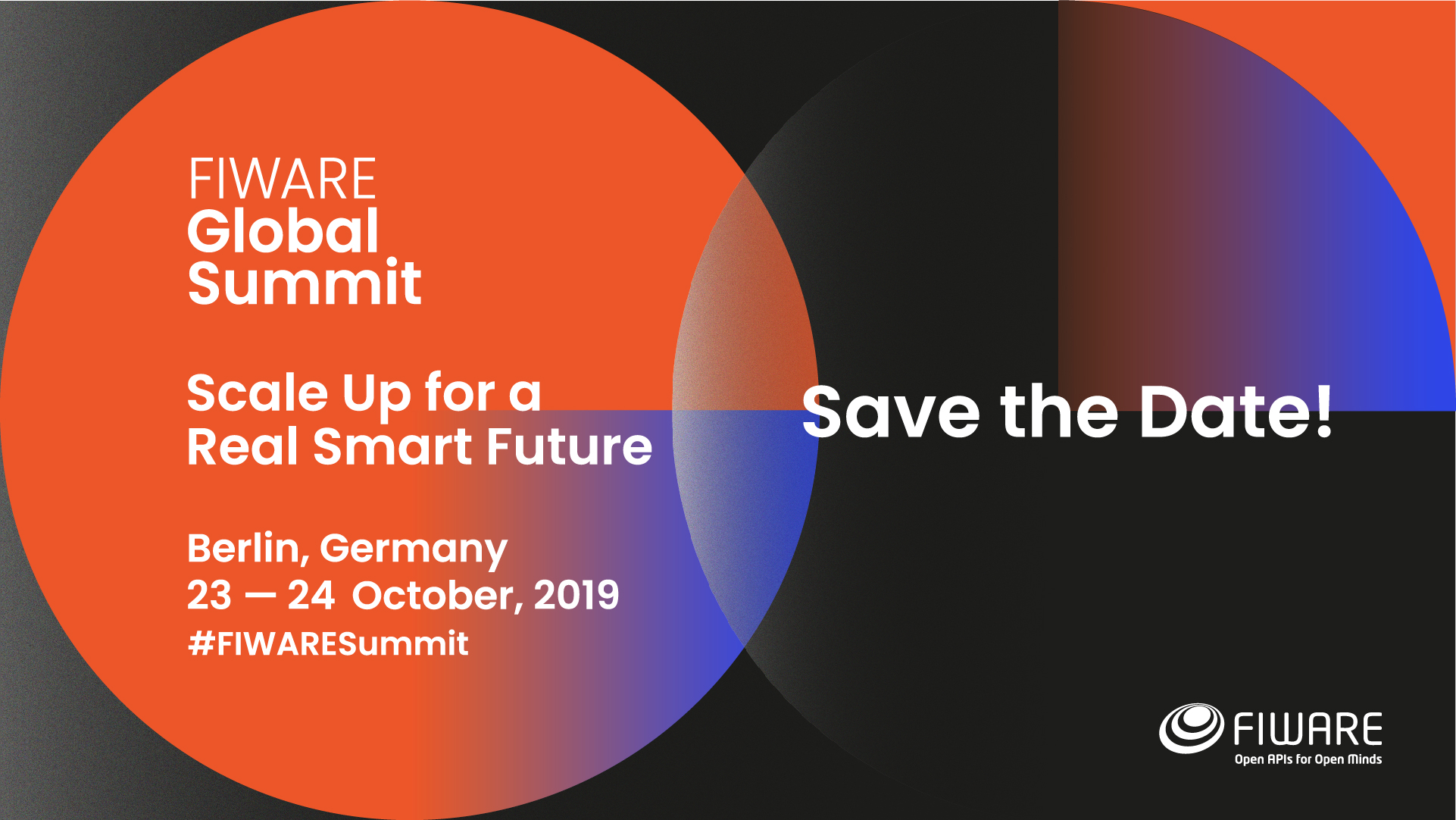 GET STARTUP-READY IN 6 HOURS!
Want to take your business to the next level, experiencing the power of FIWARE Open Source technology firsthand? The 'Startup Day' on 24 October is set to give you the tools you need to start your journey to success. From 'How-to Sessions' with business- and decision-makers and FIWARE success stories to tips and tricks on how to access those "unreachable" EU funding opportunities!
But wait, there is more! Up for a challenge? Join the FIWARE Hackathon, which will conclude during the Startup Day, and use your skills to make a real difference in the world. The FIWARE Hackathon, an initiative promoted by the FIWARE Foundation, the MIDIH Consortium, and the Connecting Europe Facilities (CEF), will focus on the use of FIWARE Open Source technologies and the Context Broker as a CEF Building Block. The Hackathon is aimed at developing new services/applications in the sectors of Smart Cities, Smart Manufacturing, and Open Data.
SUPER EARLY BIRD TICKETS ON SALE!
Don't forget to take advantage of the Super Early Bird ticket offer for a fantastic discount. Be with us at the forefront of technological advancements and smart reliable innovations and grab your tickets now.
Even more IMPACT
Liked this post? Subscribe to our newsletter and stay on top of the latest IMPACT news. Open calls, job postings, opportunities for startups, and more!