Softlanding in Spain: ISDI Accelerator helped three Korean startups in their first step to know the Spanish market
https://www.impact-accelerator.com/wp-content/uploads/2019/12/kotra1.jpg
800
533
IMPACT Accelerator
https://secure.gravatar.com/avatar/ed787e819690f7e706fdfb0a569ce213?s=96&d=identicon&r=g
Softlanding in Spain: ISDI Accelerator helped three Korean startups in their first step to know the Spanish market
Softlanding in Spain: ISDI Accelerator helped three Korean startups in their first step to know the Spanish market
As Reid Hoffman, co-founder of LinkedIn, says, starting a company is like "jumping off a cliff and building an airplane on the way down." It's hard. Really really hard! Being an entrepreneur itself can be the loneliest journey already, not to mention take this adventure to a different destination where you'll find a completely different business culture, ecosystem…
Thanks to the trust of Kotra, Korean Trade-Investment Promotion Agency, ISDI Accelerator launched its first softlanding program in Spain, helping three Korean tech startups, DoubleMe, Dtonic and 12CM, to tread water in their business adventure into the Spanish market. Softlanding is a pre-journey of expanding the business of startups in mature stage to a foreign market. With softlanding services, a startup will be able to touch base on the establishment conditions, business culture, investment and startups ecosystem.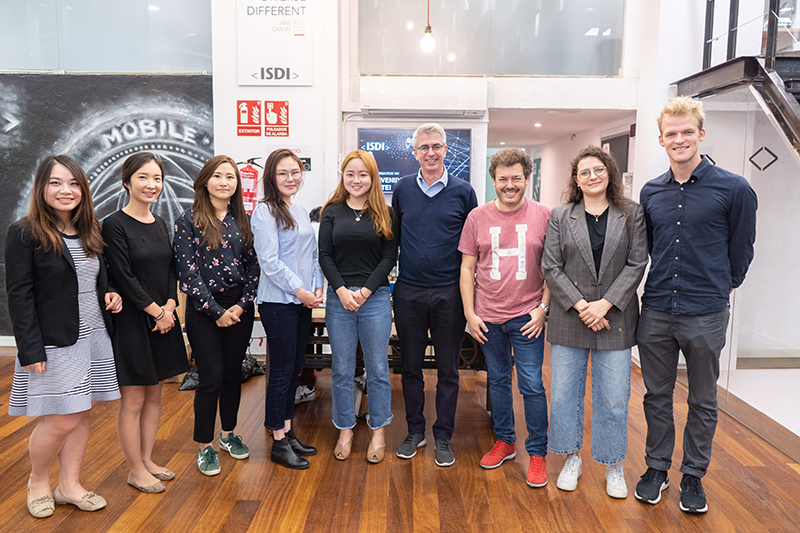 The program is designed to familiarice the Korean startups with the western European business norms, regulation and fundraising processes and startup ecosystem. To ensure a balance between comprehensive coverage of information and the customized advisory services based on the different industry and business model of each startup, ISDI accelerator invited four high calibre and experienced speakers to cover essential topics in softlanding in Spain that will strengthen their knowledge of the European market. On top of it, an immersive, fully-tailored mentoring sessions are put in place to help the startups gain knowledge of the ecosystem's establishment conditions, industry norm, targeted stakeholder mapping, potential local clients via hands-on support from matched local mentors.
The full courses program overview: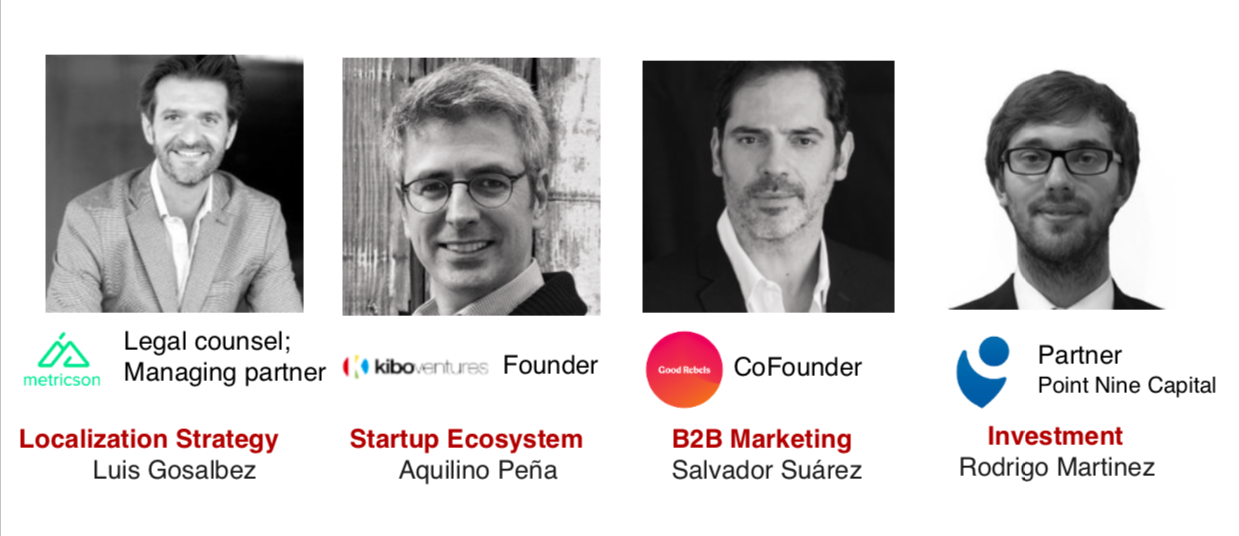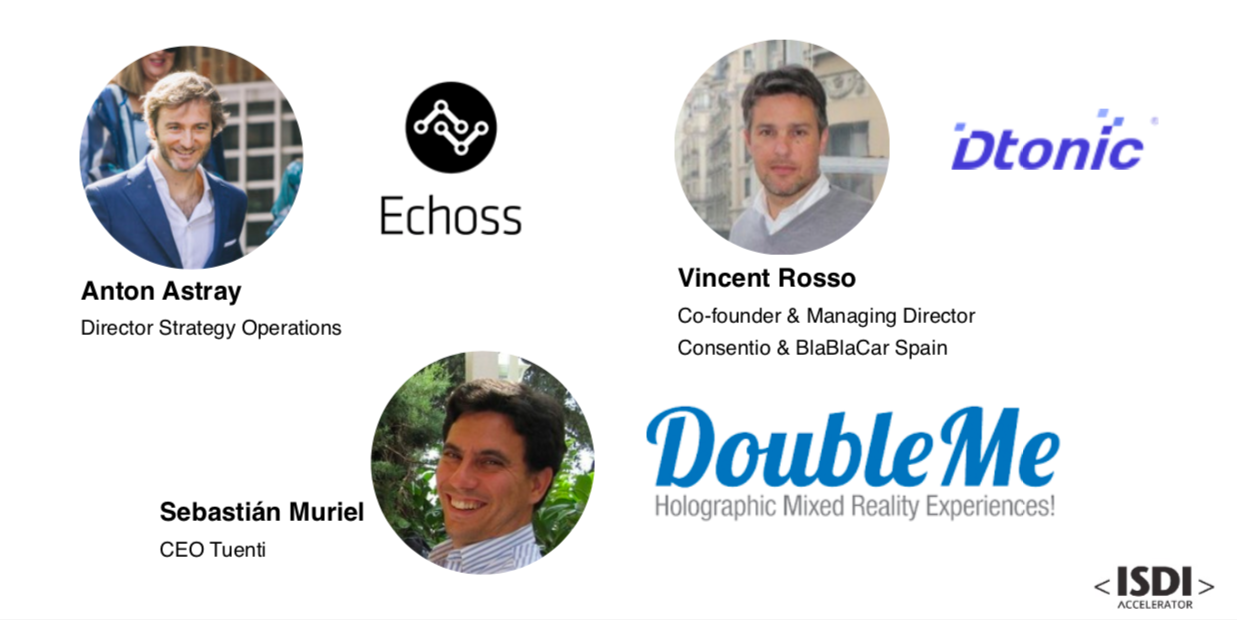 Mentor matching is one of ISDI Accelerator key assets. We contact startups to have first-hand information to understand startups business needs in grain detail. Then, we search in our mentor database, which currently has 140 + active mentors of C-suite, series successful entrepreneurs, etc. We make sure the selected mentor has the right industry background, matched professional expertise, high-level of passion and engagement to help the startup and the potential to introduce and open business opportunities for the mentee. We believe the carefully matched mentor will give startups the support they need to grow their network, gain traction, incorporate into Spanish business ecosystem and engage with investors.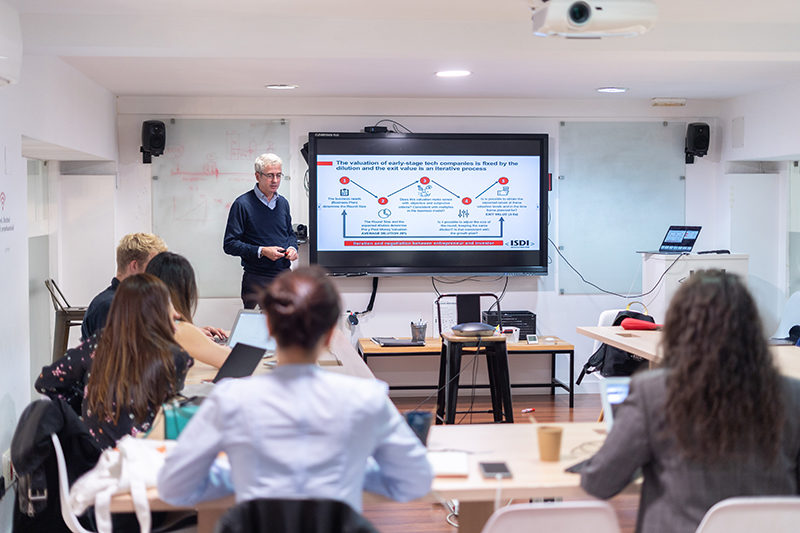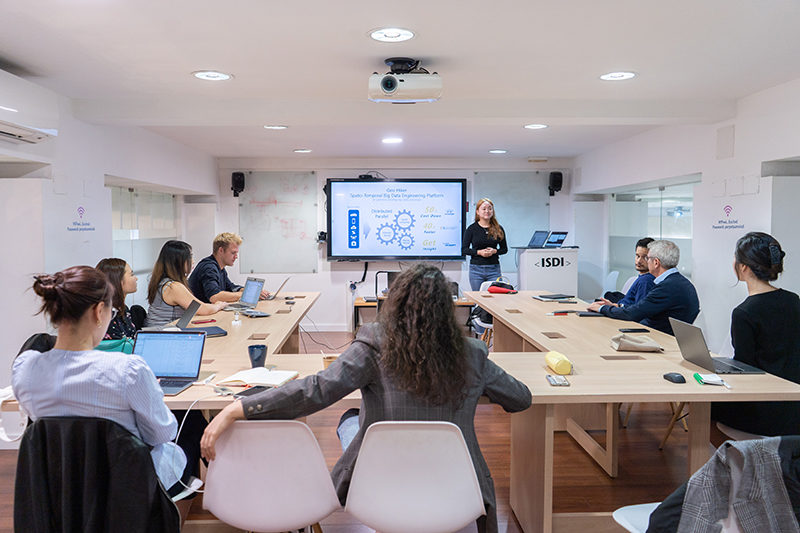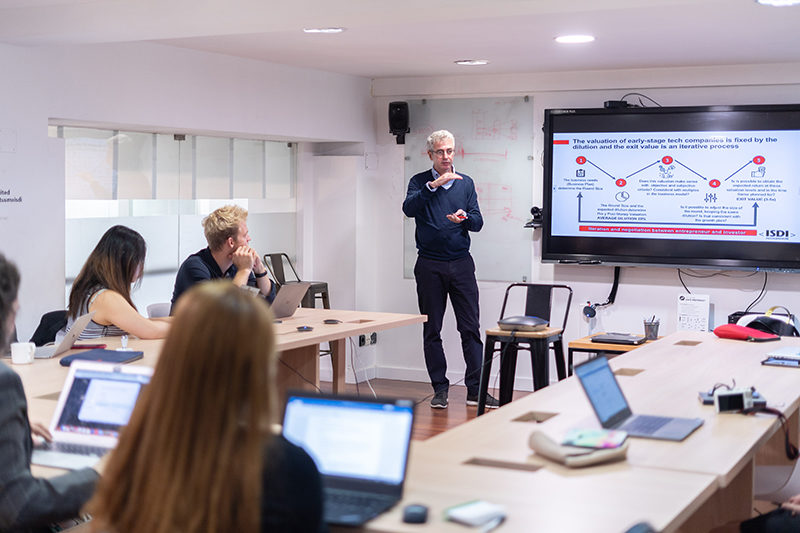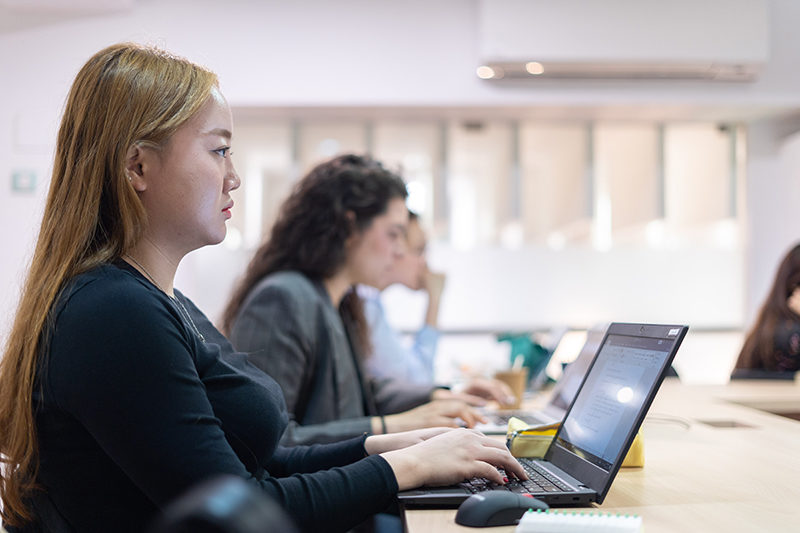 Some interesting business culture takeaway from the Spanish and Korean business worlds:
Time: Don't stress too much about timing, business meetings tend to be punctual. But if you happen to have to wait for your potential business partner to arrive. 

Last minute changes: if you are working with a Spanish investment firm, don't get too surprised if your contract is changed several times at the last minute.

Lunch and breakfast and drinks: beautiful opportunities of talking about cooperation and partnership.
About the three Korean Startups:
12CM: The echoss platform is an O2O service platform and provides offline to mobile connection services. It is composed of: physical stamp to be exhibited on site, the certification center and the information center. The use cases can range from stamp card, promotion, voucher, gift card, point card, payment, paper stamp… 
Dtonic: Dtonic Inc. specializes in Spatio-temporal Big Data based on GIS + ICT Technology. Spatio-temporal big data is the data objects or elements that have geographical information present and can be expressed in dimensions such as GPS coordinates.
Doubleme: The HoloPortal™ Studio captures the magic and motion of real people or pets in real-time, from multiple camera angles. With propriety algorithm technology recreating a highly accurate 3D model of the live performance. Imagine holographic mixed reality experiences you can feel and be the content, it's now a reality with DoubleMe.
About ISDI Accelerator

ISDI Accelerator is born in 2014 with the objective of channeling the entrepreneurial interest of the ISDI students and to boost and professionalize the startup market in Europe. Our first startup acceleration program, IMPACT, marked a milestone in the continent thanks to the collaboration between public entities, corporations, educational entities, investors and, of course, startups.
Since then we have developed dozens of incubation and acceleration programs, we have created, trained and accelerated hundreds of startups, and thousands of companies have already applied to our programs.
All this has led us to be listed in the top positions of the European and global rankings as one of the most important accelerators in Europe, and in 2019 one of our programs (IMPACT Connected Car) was chosen as the best startup acceleration project of 2019 by the European Commission.
But we don't do it alone. We are accompanied by our parent company, ISDI, and also hundreds of mentors, teachers and experts, the best investors in Europe, our partners and colleagues in the different acceleration programs and the corporations and institutions we work with.
For more information
More about ISDI/IMPACT
We are in the middle of our rebranding, soon we will have a new website where we will inform about all that is happening in ISDI Accelerator, before known as IMPACT 🙂
Liked this post? Subscribe to our newsletter and stay on top of the latest ISDI Accelerator news. Open calls, job postings, opportunities for startups, and more!