IMPACT Growth selects two superstar startups to get €150,000 equity free
https://www.impact-accelerator.com/wp-content/uploads/2018/05/MG_0483-1024x683.jpg
1024
683
IMPACT Accelerator
https://secure.gravatar.com/avatar/ed787e819690f7e706fdfb0a569ce213?s=96&d=identicon&r=g
IMPACT Growth selects two superstar startups to get €150,000 equity free
IMPACT Growth selects Bookingabus.com and Clarity as top startups to receive an additional €150,000 equity-free
These outstanding startups were chosen from among the 14 startups participating in IMPACT Growth's first batch of acceleration.
IMPACT Growth has announced Bookingabus.com (Denmark) and Clarity (Spain) as the best projects from its first open call.
IMPACT Growth is the startup acceleration program made of leading accelerators, venture capital entities and global brands. Two thousand startups applied to the first batch of acceleration; the best 14 of these were selected to participate.
Now, out of this pool of 14 exceptional companies, the top two were chosen for an additional accolade. Clarity and Bookingabus.com will be awarded €150,000 equity-free, on top of the €100,000 funding received when they first entered the IMPACT Growth acceleration program, for a total of €250,000 equity-free.
Meet the winners
Based in Denmark, Bookingabus.com is an independent online portal for coach and bus rental with a driver, helping people find chartered bus services. It provides an easy overview of the market, including prices, from all relevant bus operators. Since 2015, the company has provided thousands of coach transfers across Europe, to clients ranging from private groups to large corporations and public institutions.
Clarity, based in Spain, is a social-as-a-service software solution that allows investors and companies to measure and optimise the social impact of investment portfolios without having to compromise returns or risk values. This technological solution enables the measurement of social impact for all stakeholders such as investors, consumers, governments, etc. It does so by estimating users' needs, following a "bottom-up" approach, and classifying all types of companies, organisations and governments using Big Data and AI algorithms.
Both startups are part of the digital content vertical, which is led by DOCOMO Digital and focuses on growth-stage startups working to address the content needs presented by electronic media, telecommunication, culture and social networks, among others issues.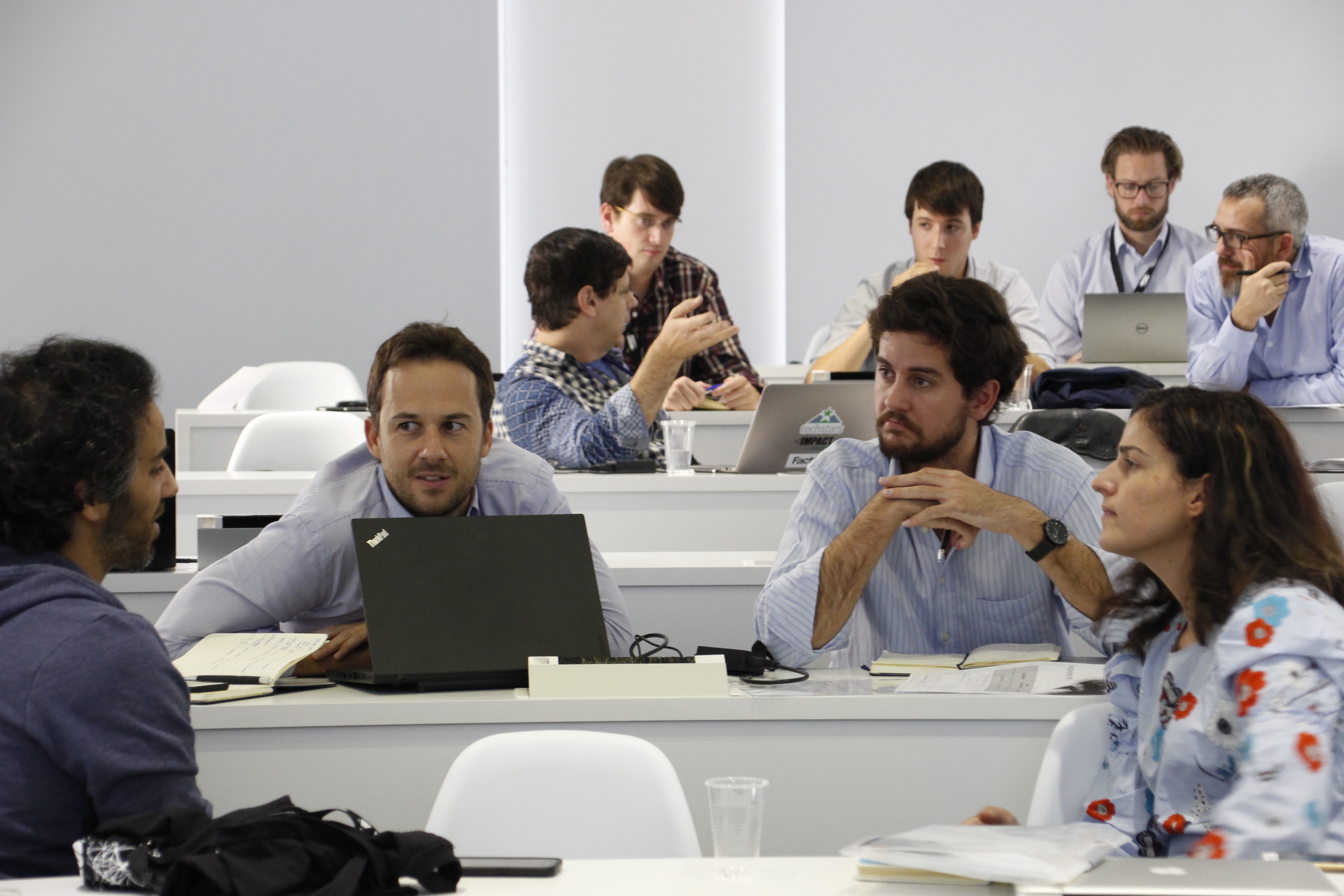 Selection criteria
All startups in the first batch of IMPACT Growth were evaluated based on the same criteria. These include:
funding prospects,
team,
product,
performance during the IMPACT program,
and more.
After reviewing the information provided by the startups in each of the above areas, the selection committee chose Clarity and Bookingabus as the "superstar" startups with the most potential for growth and disrupting their sector.
What does IMPACT Growth offer?
Like all the startups participating in the IMPACT Growth acceleration program, Clarity and Bookingabus.com attended a face-to-face training program led by ISDI and Accelerace, and featuring experts and entrepreneurs. Subsequently, startups had access to an international network of over 100 esteemed mentors, founders and investors. They also had the option to get private investment from the partner investors and VCs, Kibo Ventures and Invesdor.
ISDI and Accelerace led the acceleration process and the FIWARE Foundation is powering the projects through the integration of its technology into the development process. MWCapital is responsible for featuring innovative startups at world class events.
The IMPACT Growth program is de-localized, meaning that startups can receive training, mentoring and funding without having to move to another city or country. Startups can focus their efforts on expanding their business, whilst attending the world's top startup events, training camps, and networking events in Madrid, Porto, Copenhagen, London, Tel Aviv, and others.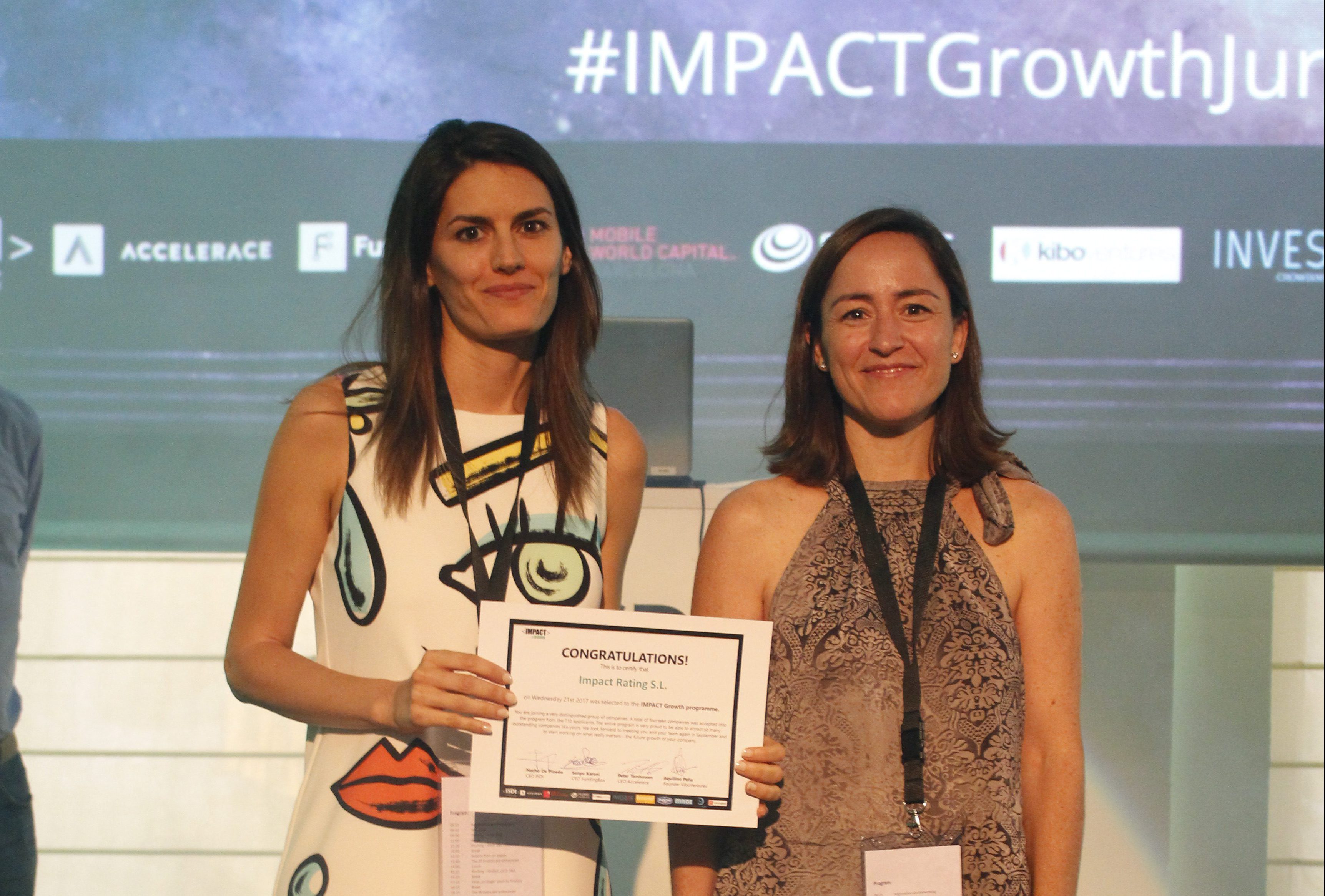 What's next?
IMPACT Growth is currently accelerating its second batch of startups. Read more about them here.
IMPACT Growth is an initiative funded by the European Commission's Horizon 2020 programme, under grant agreement No 732480.
Even more IMPACT
Liked this post? Subscribe to our newsletter and stay on top of the latest IMPACT news. Open calls, job postings, opportunities for startups, and more!