IMPACT Growth brings together investors and startups from around the world for Investor Day
https://www.impact-accelerator.com/wp-content/uploads/2018/10/IMPACT-PARTY-77-1024x683.jpg
1024
683
IMPACT Accelerator
https://secure.gravatar.com/avatar/ed787e819690f7e706fdfb0a569ce213?s=96&d=identicon&r=g
IMPACT Growth brings together investors and startups from around the world for Investor Day
IMPACT GROWTH GOES OUT WITH A BANG
A year ago, the first batch of startups started their IMPACT Growth journey. These 14 startups were carefully selected out of 2,000 applicants from all over Europe and the world. In April, a second batch of 14 joined the program, bringing the total to 28 IMPACT Growth startups.
As acceleration finishes and IMPACT Growth draws to a close, the superstar teams participating in the program are looking to take their startup to the next level. What better way to help them accomplish this than with a round of funding?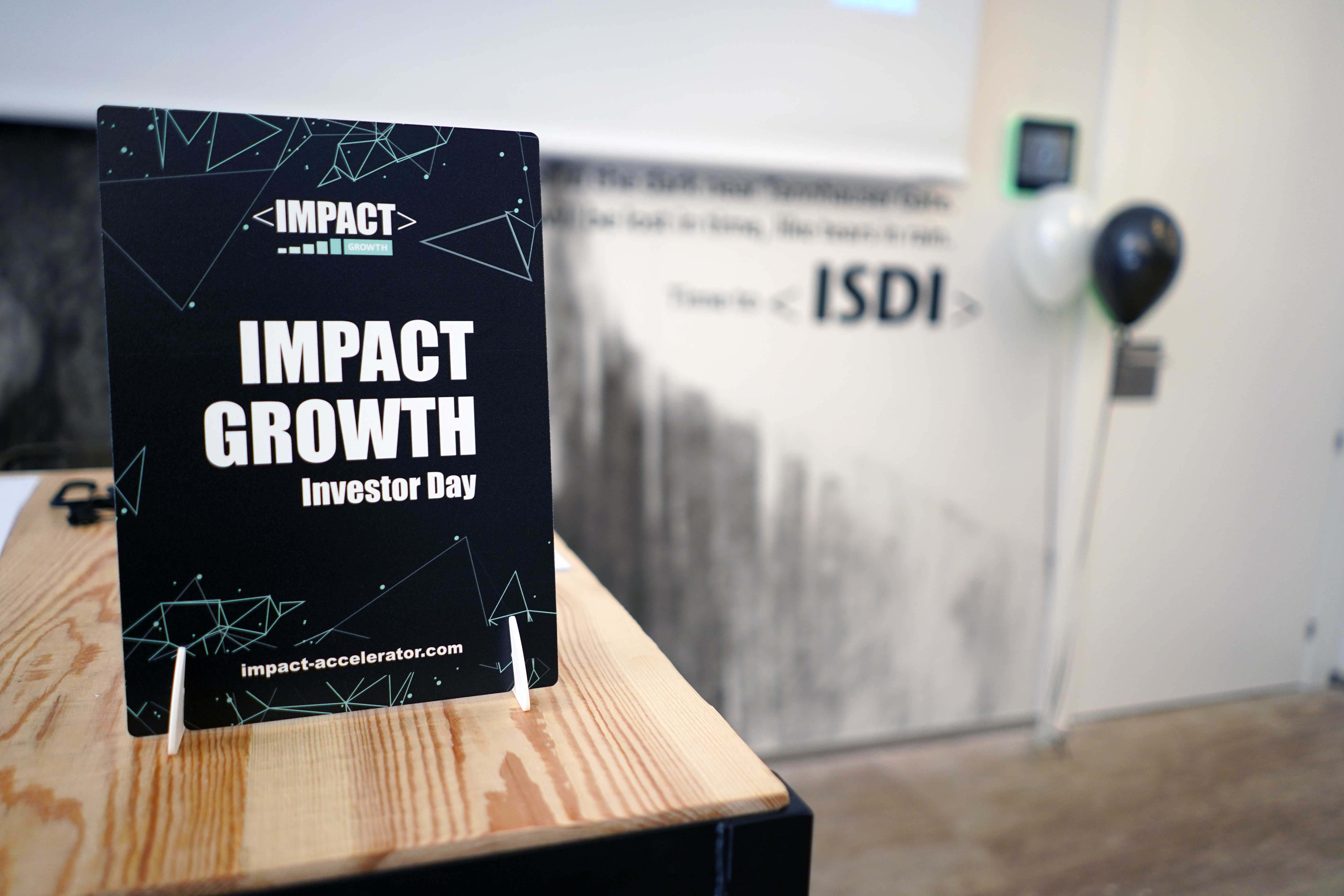 IMPACT Growth Investor Day took place in Madrid, with the central part of the event being held at ISDI Madrid on October 1st. It was an exclusive event aimed at putting some of the best startup minds in Europe in direct contact with the most important players on the European investor scene to make the magic happen.
Nine top startups out of the original 28 were selected to take part in the event, coordinated by ISDI. Not only did the startups get to pitch in front of investors – and then meet them in face-to-face private meetings – but they received personalized pitch prep, including a special session led by Kat Mañalac, Partner at Y Combinator.
Investor Day consisted of four parts:
Online pitch training

led by Kibo Ventures

Face-to-face pitch practice

led by Kat Mañalac (Partner at Y Combinator)

Pitching

and

private meetings

with a selection of top European investors

VIP Rooftop Gala

in Central Madrid
HOW TO ATTRACT INVESTORS LED BY KIBO VENTURES
First, the nine startups took part in an online pitch training led by Kibo Ventures, a Madrid-based early stage venture capital firm and IMPACT Growth partner. During this session, the Kibo Ventures team shared tips and answered questions about how to effectively attract investors. After the pitch training, startups had the chance to sharpen their pitch according to Kibo Ventures' feedback and get ready for the big day.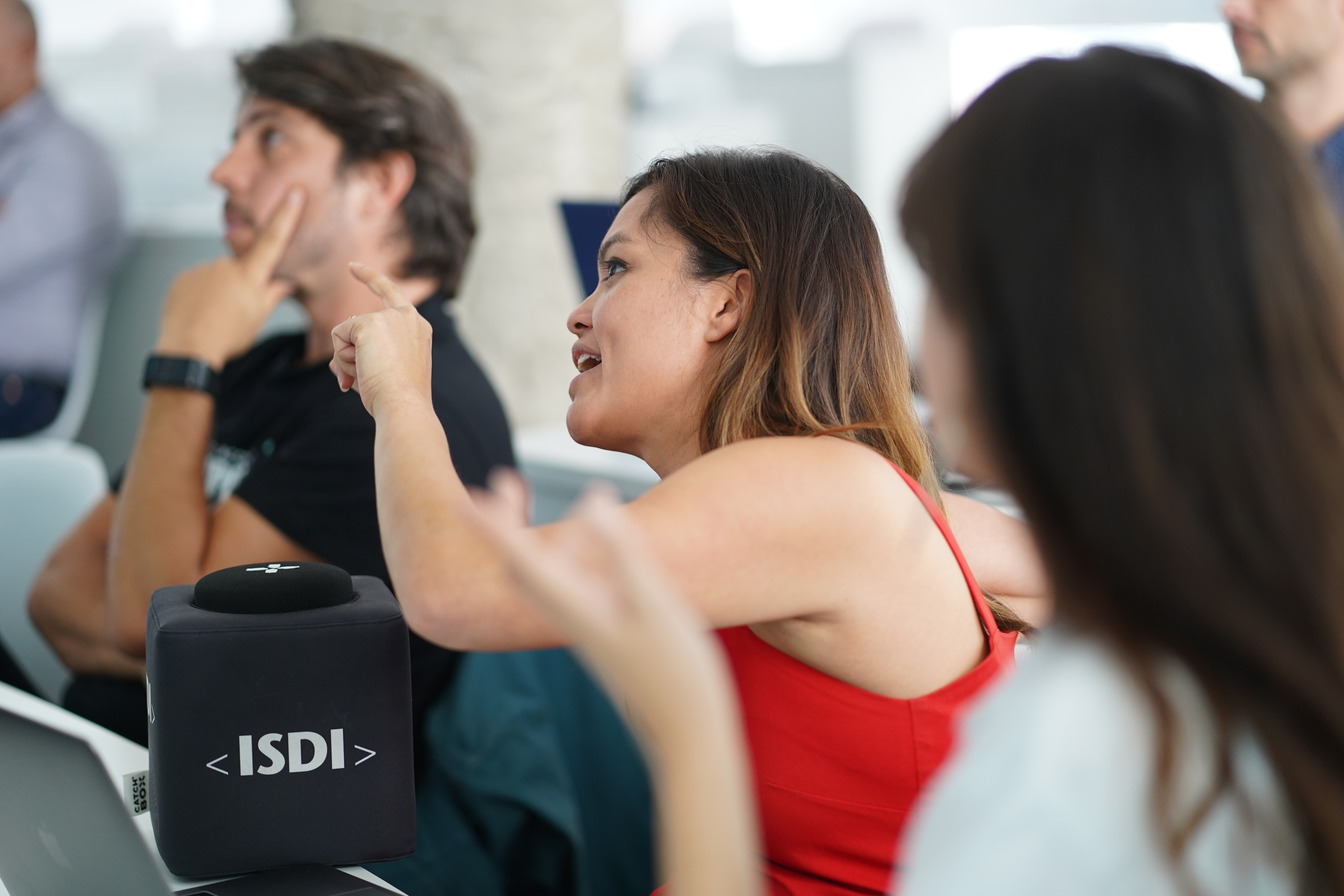 PITCH PRACTICE LED BY Y COMBINATOR
A week later, the nine IMPACT Growth startups traveled to Madrid for another pitch training, this time face-to-face, arranged by ISDI and led by a very special guest, one of the top experts from the first accelerator in the world: Kat Mañalac, Partner at Y Combinator. The session, designed to help startups take their pitches to the next level, was a success. All nine IMPACTers had the chance to watch each of their peers pitch and receive personalized feedback from Kat and Sebastian Muller, IMPACT's Acceleration Director (ISDI). This allowed them to get multiple perspectives of what an A+ pitch means.
Having perfected their pitches to the maximum, the event kicked into gear.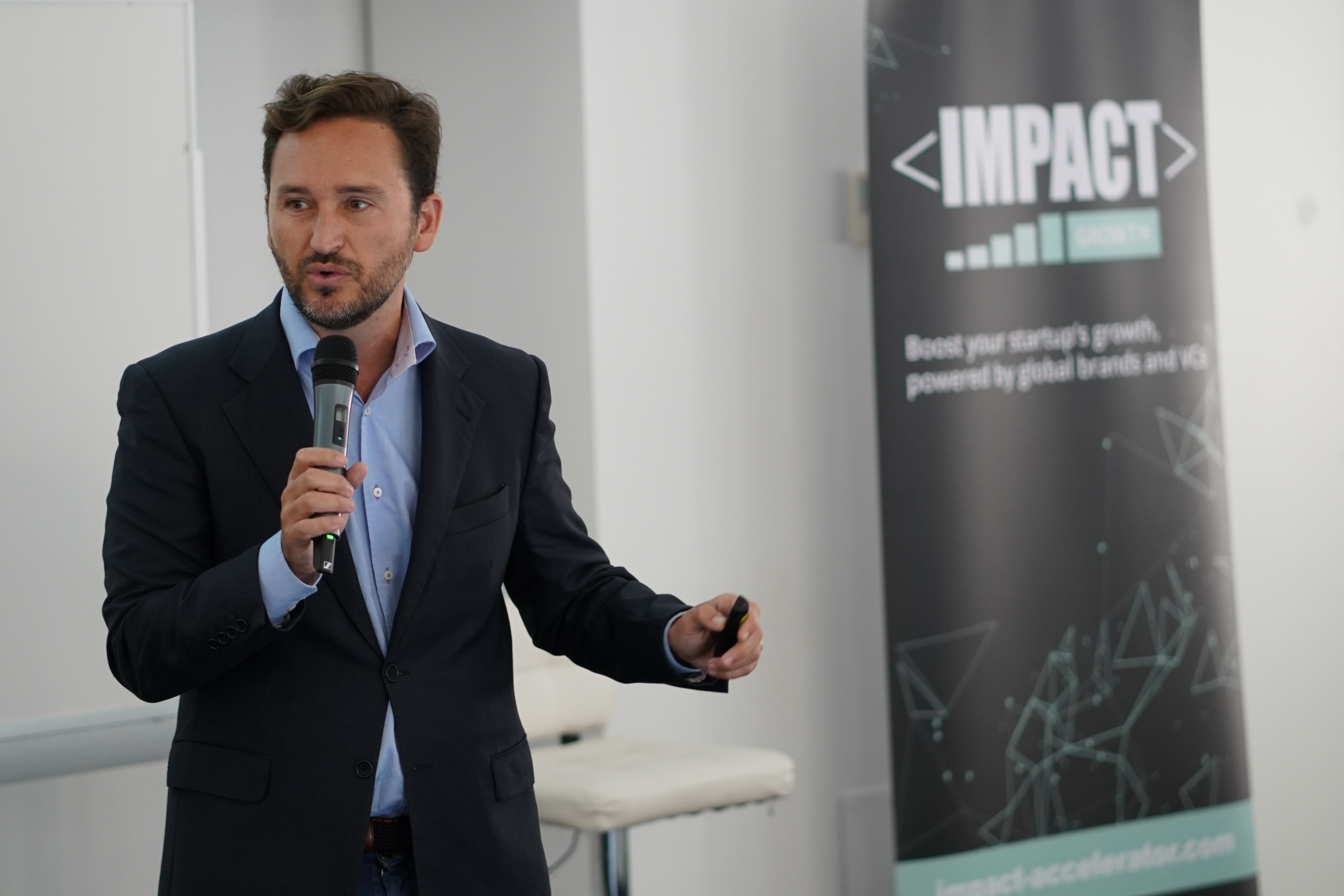 THE BIG MOMENT
The afternoon brought together the three fundamental pieces of the puzzle in one room: nine outstanding IMPACTers ready to pitch their startups, top VCs and investors from all over Europe, and, of course, the amazing mentors that have supported startups every step of the way.
Pitching went by in the blink of an eye. This time, the ones asking questions were not startups, but real investors, who, amazed by the startups' high level of maturity, filled the rest of the evening with private meetings. Startups went from meeting to meeting, establishing connections and deepening relationships. The investors, meanwhile, were able to build a detailed picture of what IMPACTers had to offer, and got a chance to forge synergies with the most exceptional companies in the program.
As IMPACTer Carlos Iborra, CEO at FruitsApp, put it:
Investor Day at IMPACT Growth has been a very interesting event for us in which we have been able to directly contact the most important players in the current investor scene.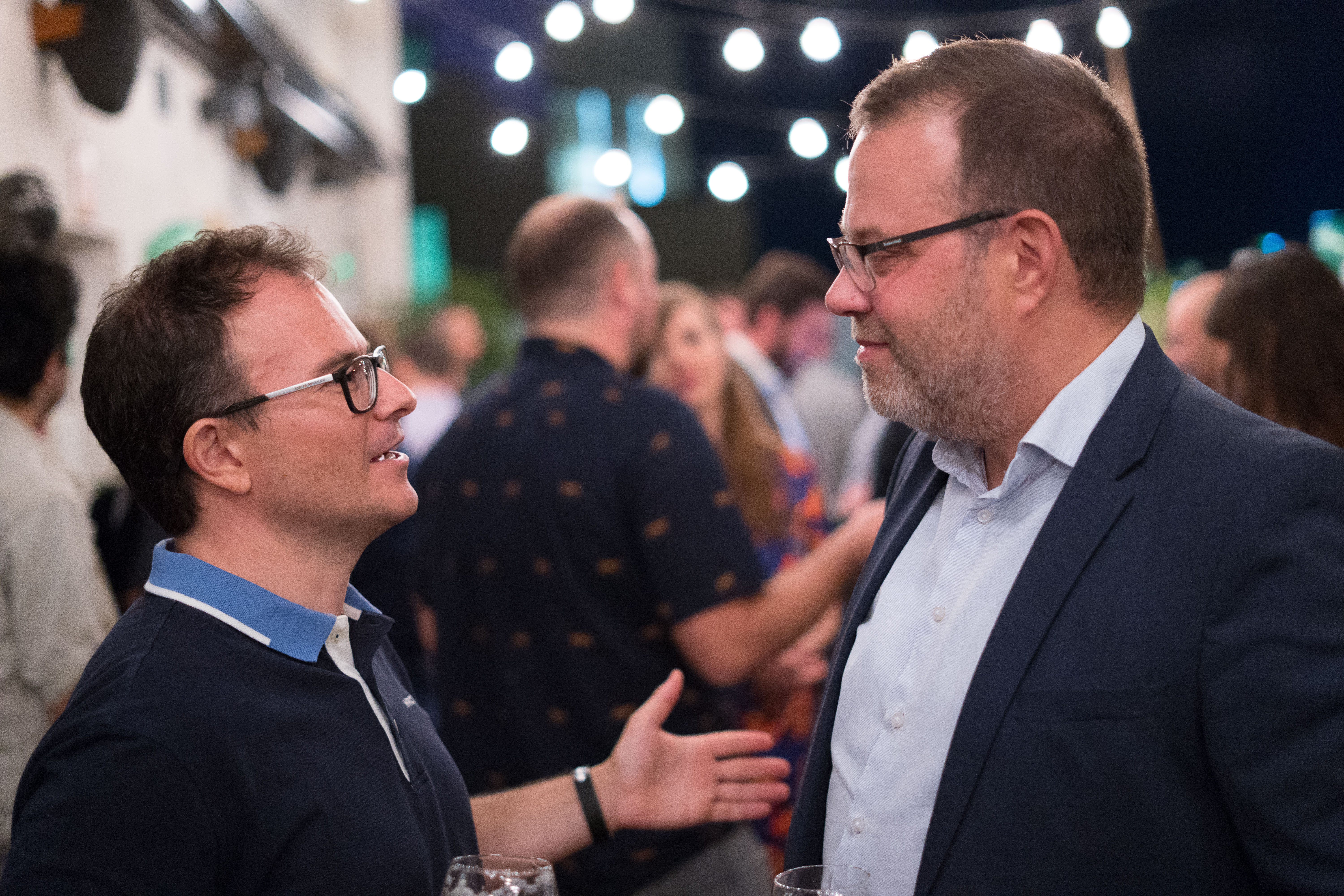 "DE MADRID AL CIELO"
To end things right, the following evening startups, mentors and investors were invited to a VIP gala event on a rooftop overlooking Madrid, where they gathered for networking and fun, this time in a more relaxed atmosphere. In the words of IMPACTer Vasco Portugal, CEO at SENSEI:
An excellent closure, on a rooftop in Madrid between conversations, laughs and glasses, and among entrepreneurs, mentors and investors.
We're sure the combination of an amazing view, great weather, and delicious Spanish food led to really great conversations and, perhaps, potential partnerships. Soon, we'll find out!
Even more IMPACT
Liked this post? Subscribe to our newsletter and stay on top of the latest IMPACT news. Open calls, job postings, opportunities for startups, and more!