RobotUnion selects the 20 best European robotics startups
44 startups which were invited to the RobotUnion 2nd Jury Day were selected from 206 applications from 33 countries which applied to the 2nd RobotUnion Open Call. The best startups came to Warsaw to present their ideas and vie for up to €223,000 in equity-free funding, alongside acceleration and mentoring services.
RobotUnion offers a total of 4M€ in equity-free funding in two open calls for startups and SMEs within the framework of the Horizon 2020 program funded by the European Commission.
Selected startups are advancing the digitalization of European industry in the areas of health, manufacturing, agriculture, civil engineering and open disruptive innovation.
RobotUnion, the first pan-European acceleration program fully focused on robotics, has announced the names of the 20 startups of the second open call who will enter this unique  acceleration program. The Jury Day winners were selected among 44 startups and SMEs who pitched 4 times in front of a different panel of experts. The event took place in Warsaw on July 3rd at the headquarters of PIAP, who is one of the partners providing technical mentoring for accelerated startups.
The Jury was composed of experienced technical experts, representatives of venture capital and members of large corporations from the RobotUnion consortium: Fundingbox (PL) as the coordinator of the program; ISDI (ES) responsible for business mentoring; ODENSE Seed and Venture (DK), Blumorpho (FR), Chrysalix Venture Capital (CA) in charge of the  fundraising mentors, technical support and access to "premier-class" technology provided by VTT Technical Research Centre of Finland (FI), Danish Technological Institute – DTI (DK), TU Delft (NL), Tecnalia (ES) and PIAP (PL); direct access to top industry leaders is facilitated by MADE (DK), Ferrovial Servicios (ES), Fenin (ES), and Mobile World Capital Barcelona (ES) as the dissemination partner. Additionally, independent external advisors were invited in order to help the Consortium in the final decision.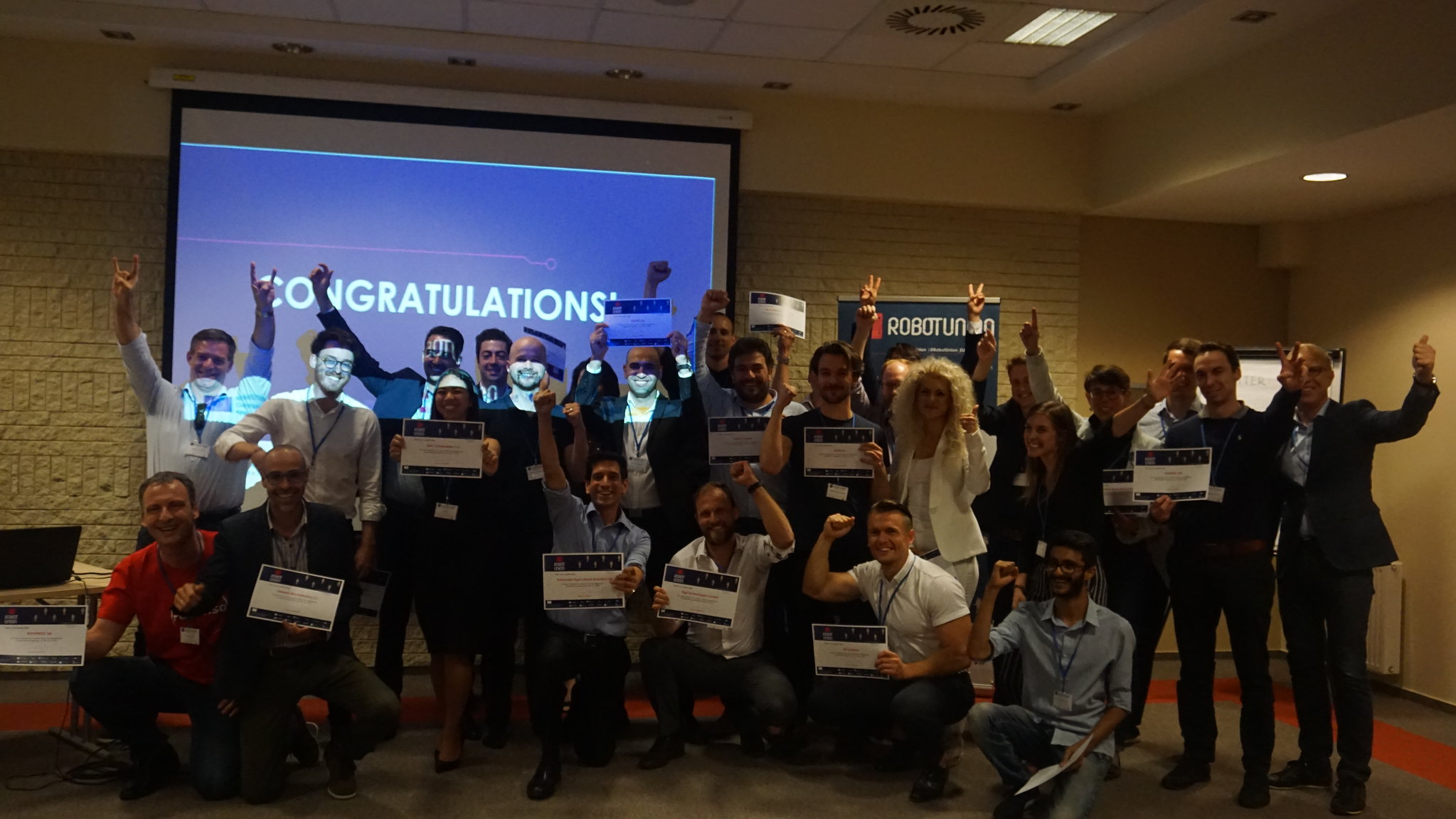 LIST OF SELECTED STARTUPS
Below is the list of 20 startups and SMEs that were selected to enter the acceleration program of RobotUnion's second call:
Each selected company will be eligible to receive up to €223,000 in equity-free funding upon reaching the milestones of the programme. 10 startups will also receive access to technical support from European robotics experts and business acceleration services. The best-performing companies participating in the program may obtain an additional €1 million of private investment in funding rounds led by Blumorpho and supported by Odense Seed and Venture and the VCs Chrysalix Venture Capital.
During the Jury Day, startups heard presentations from world-class experts invited to share their knowledge. The first was given by Guido Boehm, senior business developer from Dematic shared some tips he has picked up over the years in his talk Ten rules for making corporate partnerships with startups work. Guido mentioned the importance of staying focused on the development of a useful product, the advantages of partnerships with corporations and how to overcome problems while building a startup.
The second speaker was Andrzej Garbacki, expert in industry 4.0 and Member of the Board and Solutions Department Coordinator from Astor, who explained the importance of introducing technology to industries to facilitate production processes. Startups who attended the event discovered how the automation process affects industrial plants. Mr. Garbacki shared several success stories of these processes through his company, which proposes solutions to adapt the traditional industry to a new operational structure based on human-machine cooperation.
THE PROGRAM: FROM RESEARCH TO THE SET UP
The 20 startups and SMEs selected in the second open call launched by RobotUnion will initiate an acceleration process that will have a duration of up to 14 months. After Jury Day, the acceleration process will begin with the 2-month feasibility phase when startups will define a plan which will specify technical and market potential of their robotics solutions. This plan will be presented during the Welcome Camp that will take place in Odense on October 2nd and 3rd 2019. In addition to equity-free funding, the companies will receive extensive technical and technological support provided by leading robotics R&D institutes in Europe.
They also will have access to ISDI's international network of recognized mentors from Google, Airbnb, Ikea, Yahoo, Prisa and Microsoft, among others. It builds on the expertise of the IMPACT Accelerator, which invested over €20 million equity-free funding between 2014 to 2018. IMPACT has been named among the top ten seed accelerators in the world and the second best in Europe by Gust's Global Accelerator Report.
The entrepreneurs will also have direct contact with leaders of agri-food, healthcare, civil engineering, and manufacturing sector through the participation of organizations including MADE, Ferrovial Servicios, ARLA Foods and FENIN.
RobotUnion will further boost the visibility of startups and SMEs in the robotics sector taking part in top international events such as 4YFN at MWC Barcelona, DLD Innovation festival, Automatica Munich and Slush.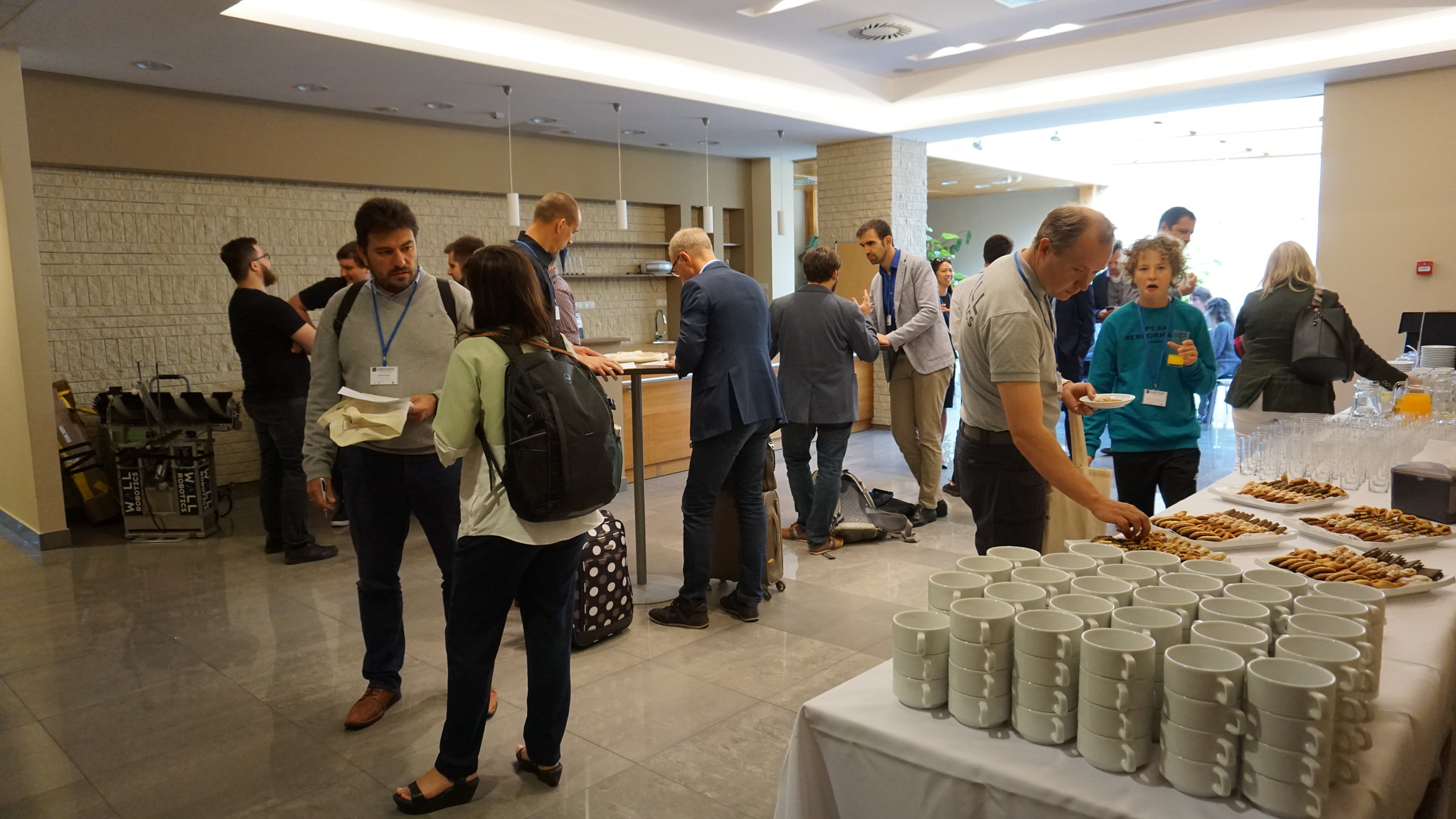 ABOUT ROBOT UNION
RobotUnion is designed to increase the number of unicorns in Europe in leveraging on European uniqueness and expertise in robotics related fields by implementing an ambitious programme which consists of:
State-of-the-art technical support and access to "premier-class" technology provided by top research and technology organizations like VTT, DTI, TU Delft, TECNALIA, and PIAP.
World-class training and high-level business mentoring by a pool of tier 1 mentors from Google, Airbnb, Ikea, Yahoo, Prisa, Microsoft, among others, provided by ISDI.
Internationalization services. Presence in top EU scaleup events such as 4YFN at MWC (Mobile World Congress), Slush, Web Summit and International PR exposure powered by Mobile World Capital.
Fundraising services provided by Blumorpho (private funding) and FundingBox (public funding).
Engagement with world top industry leaders such as MADE representing world manufacturing leaders like Danfoss, Grundfos or Vestas among others. ARLA in agri-food; FENIN in healthcare and FERROVIAL in civil infrastructure.
RobotUnion will invest €4 million in 40 companies during 2 open calls from 2018 to 2020. In each open call, we will select 20 companies and will invest €2million.
Link to official images of the Jury Day: 
https://www.flickr.com/photos/142469027@N05/albums/72157709408859656/with/48190094672/
Twitter:  https://twitter.com/RobotUnion_EU
Press contact: mportales@mobileworldcapital.com
Even more IMPACT
Liked this post? Subscribe to our newsletter and stay on top of the latest IMPACT news. Open calls, job postings, opportunities for startups, and more!