xMotion - Disrupting the check engine light
Modern cars are more computerized than ever. Though with all the technology going into cars today, why isn't there a better technology to monitor the fatigue points on a vehicle?
With over 30yrs+ experience in the Automotive Industry, xMotion's co-founders felt they could build a solution that would make vehicle maintenance more transparent and affordable. So in October of 2018, they sat down together and founded xMotion on a simple idea – to disrupt the check engine light.
While working on a prototype of the algorithm for brake pad prediction, they realized that in order to be successful, they would have to build a platform that was device agnostic, so they could work with any Tier 1 or OEM's embedded firmware as well as aftermarket OBD dongles.
With drive-by-wire technology becoming more prevalent, the need to independently monitor vehicle components in real-time is increasingly important for safety reasons. Therefore xMotion identified over 200+ data points on a vehicle that provide embedded messages on the vehicle health. Coming from the industry, the founders knew that these data points could be organized in meaningful ways and shared with the car owner. Though unlike a computer, vehicle diagnostics aren't typically shared with the driver. The challenge was to make it easy for the driver to understand their vehicle's data. To solve this, xMotion created a Mobile App that provides real-time indicators of the vehicle health for brakes, tires, steering systems, and batteries.

Today there are over 5,000+ registered users on the platform. With ample opportunity in front of them, xMotion is currently focusing on rolling out their platform for roadside assistance operators both in Europe and the U.S. To keep aligned with the vision of xMotion – to disrupt the check engine light – the company is creating a ecosystem of garages that will provide discounts and cashback rewards for using the platform.
Things move fast in the startup world. In the years to come xMotion will build a full digital twin of the vehicle and provide car owners with additional access to their vehicle data. This technology, according to xMotion's founders "Will be a gamechanger" for the automotive industry.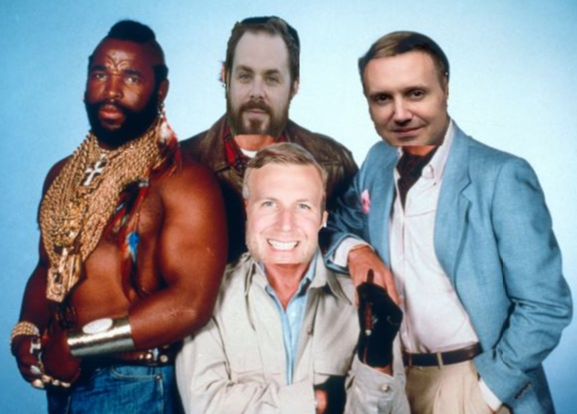 *We asked Thurston for a team picture, this is what he sent XD
About the author
Thurston Adams is a Paris-based entrepreneur with a successful history in taking an automotive start-up company from idea to commercialization.  The foundation of xMotion is inspired by Thurston's belief that "Modern cars are increasingly computerized" and that the connected car has many fatigue points that can be monitored and tracked in order to prevent vehicle accidents. His passion for emerging technology in the Automotive Industry has led him to create xMotion. Thus xMotion's vision is to transform the automotive industry by creating a Vehicle Health Monitoring Platform for connected and self-driving cars.  According to Thurston, the mission of xMotion is to Disrupt the Check Engine Light.
In IMPACT, we believe that startups are the ones changing this world. Their story is content worth sharing.
xMotion is part of our IMPACT Connected Car Acceleration Program. Thurston Adams and Laurent Dunys, co-founders, working alongside with Mark Howell are indeed the ones disrupting the check engine light.
Even more IMPACT
Liked this post? Subscribe to our newsletter and stay on top of the latest IMPACT news. Open calls, job postings, opportunities for startups, and more!